The Year of the Rabbit is just round the corner and many of us will be interested to know the zodiac signs for 2011. Jo Ching, Principal Consultant of DestinyAsia Global Consultancy, tells us what the year of rabbit holds for your family and you.
| | | |
| --- | --- | --- |
| Animal Sign | Birth Years | Outlook for 2011 |
| Rabbit | 1999, 1987,1975, 1963, 1951, 1939 | Avoid speculative investment and dangerous sports as the rabbit is in conflict with the Tai Sui. Expect emotional upheavals too. Luckily, The Sun star is shining on you and this benefit your career. For kids, be careful of injury by sharp object. Pregnant ladies must take care. |
| Dragon | 2000,1988,1976,1964, 1952, 1940 | Priority is health as Illness star is present. Beware of blood disease and avoid funeral. You will be faced with a lot of obstacles in terms of family and work. For kids born in 2000, parents need to spend more time guiding them as they will be easily distracted in studies. |
| Snake | 2001,1989,1977,1965, 1953, 1941 | You will experience changes in work environment and frequent traveling. Hectic and unpredictable year. Pregnant women are more likely to go through C-section birth. Mind your words to avoid serious arguments. Better luck for ladies in their career and wealth. |
| Horse | 2002,1990,1978,1966, 1954, 1942 | The Moon star enters into the palace of the Horse. A blessed year for the ladies in all aspects. Wedding bells will ring and you will be surprised with happy news if you have been planning for a baby. For family men, please stay away from extra marital affair. |
| Goat | 2003,1991,1979,1967, 1955, 1943 | Get yourself covered with hospitalization or travel insurance as a form of safeguard this year. Watch out for backstabber and office politics. Do not be despair if you run into troubles. You will see sunshine after the rain. For singles, you will find yourself in love. |
| Monkey | 2004,1992,1980,1968, 1956, 1944 | A rewarding and smooth-sailing year for the employed. There are auspicious stars that will lend you strength in your job and study. Be tactful in what you say to your family members and relatives so as to avoid disputes. Watch what you eat to prevent contagious disease. |
| Rooster | 2005,1993,1981,1969, 1957, 1945 | You are offending the Tai Sui. A turbulent year in terms of career, wealth and relationship. Elderly at home will be ill. There will be distrust among friends and partners. You have to stay vigilant to overcome all odds. Beware of neck, limbs and respiratory issues. |
| Dog | 2006,1994,1982,1970, 1958, 1946 | Lucky stars are shinning on you especially for the men. Take a bold step to pursue your dream. Your superior will help you. For ladies, you will receive unwanted advances from man. Remember to revitalize yourself so that you maintain a healthy state of mind. |
| Pig | 2007,1995,1983,1971, 1959, 1947 | Due to the presence of a superior star, you will receive recognition in your work. Your ability to create and harness wealth is very strong. Business will prosper. For married couple, there will be lesser time together. Teenagers will perform badly in studies due to love matter. |
| Rat | 2008,1996,1984,1972, 1960, 1948 | Take care of your toddlers who are born in rat year as the arrival of Illness star will weaken their immune system. Do not bring them to hospital and funeral wake for visitation purpose. For adults, look for lady to help you if you are embarking on new challenges. |
| Ox | 2009,1997,1985,1973, 1961, 1949 | Be mentally prepared to put in more hours at work this year. Do not complain. Do your best and you will see reward. Go for your medical check-up if you have medical history and chronic illnesses. Do not delay. Overall, it is an ordinary year with no major hiccups. |
| Tiger | 2010,1998,1986,1974, 1962, 1950 | It is a year to be romantic especially for those that are looking for that special someone. However, if you are attached, please be mindful of 3rd party intervention. You will enjoy good social life and meet new friends. Do not rush into new venture. Be conservative. |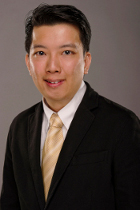 Jo Ching is the Principal Consultant of DestinyAsia Global Consultancy – a feng shui firm that creates opportunities and results for individual, families and business owners. Coming from a reputable lineage, Master Jo is also a trainer that coaches enthusiasts and practitioners on advance feng shui and bazi techniques. You can visit his website or contact him as follows:
Website : www.destinyasia.com.sg
Mobile : +65-97982675
Email : joching@destinyasia.com.sg

Want to be heard and seen by over 100,000 parents in Singapore? We can help! Leave your contact here and we'll be in touch.