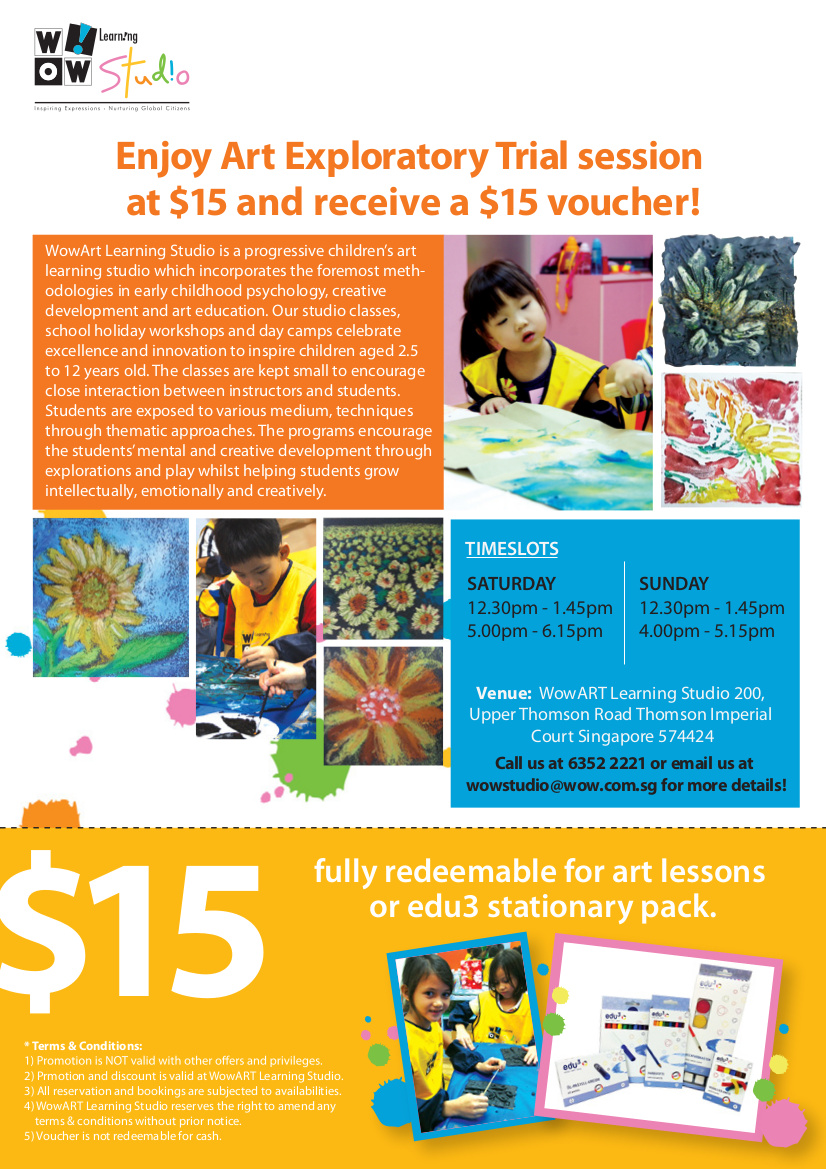 Click here for a larger view
---
Enjoy Art Exploratory Trial session at $15 and receive a $15 voucher!
WowArt Learning Studio is a progressive children's art learning studio which incorporates the foremost methodologies in early childhood psychology, creative development and art education.
Timeslots: Saturday 12.30pm-1.45pm | 5.00pm-6.15pm. Sunday 12.30pm-1.45pm | 4.00pm-5.15pm
Venue: WowART Learning Studio 200, Upper Thomson Road Thomson Imperial Court Singapore 574424.
Call us at 6352 2221 or email us at wowstudio@wow.com.sg for more details!
Facebook: www.facebook.com/WowART.Learning
$15 fully redeemable for art lessons or edu3 stationary pack.
*Terms and Conditions apply.