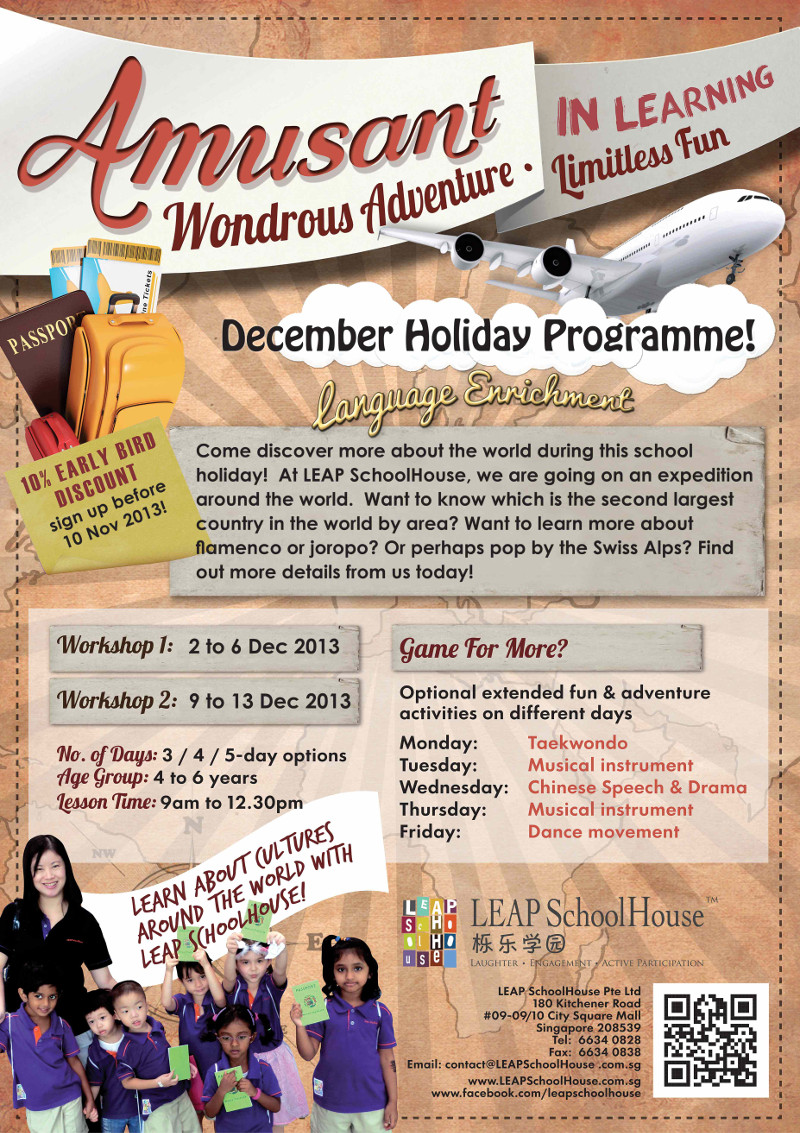 ---
Amusant in Learning
Wondrous Adventure – Limitless Fun
June Holiday Programme!
Language Enrichment. Discover more about the world around us during the school holidays!
At LEAP SchoolHouse, we are going on a journey around the world. Want to know more about the Land of the Rising Sun? Or perhaps about the all-too-famous pinatas, or ponchos? Maybe a visit to the Great Wall of China?
Contact us for details. 10% Early Bird Discount for sign up before 26 May 2013.
Read more at: www.leapschoolhouse.com.sg/holiday-classes.html. Follow us at www.facebook.com/leapschoolhouse