"Play is the answer to the question, How does anything new ever come about?"
Jean Piaget
Play contributes to a child's holistic and creative development.
It is natural for a young child to be active, curious and playful.
Playfulness is the spirit of curiosity and inquiry.
Play is a primary learning language of a child.
At Literacy Arts, we appreciate the playful needs of all children.
In fact, we welcome the most playful of children!
This is why all our programmes encourage children to learn through play.
Drama activities and games provide a platform for children to have a multi-sensory learning experience. We also incorporate a variety of other creative, child-centred learning activities.
Here at Literacy Arts, you can trust us to help your child to learn in the way that best suits him.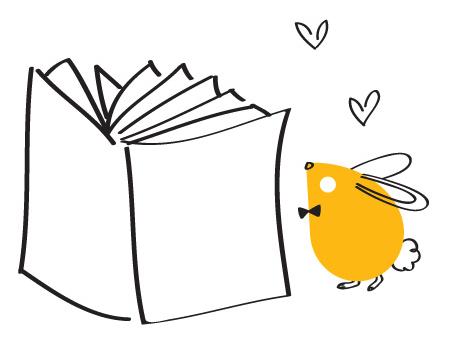 Ready Readers with Fun Phonics™
"It is not enough to simply teach children to read; we have to give them something worth reading. Something that will stretch their imaginations – something that will help them make sense of their own lives and encourage them to reach out toward people whose lives are quite different from their own."
Katherine Paterson
Fun Phonics™ is an integrated language learning approach that develops reading in conjunction with the other critical literacy skills of speaking and writing. We help your child become a fluent and avid reader
Speech & Drama does more than just teach your child how to speak well and act naturally before an audience. We help to develop his personal voice, eloquence and poise. He will be exposed to a wide range of fine literature.
Under our trainers' care, many students have excelled and achieved distinctions in internationally-accredited S&D examinations like Trinity Guildhall.
Something Sweet For Children's Day
A GIFT FOR You & YOUR PLAYFUL CHILD
*************************************
To celebrate Children's Day in October, we're giving away
1 FREE lesson and FREE Club Membership*
( Worth more than $70)
to every child who joins us!
*************************************
Call us at 6858 6982 to claim your gift today.
Free programme preview available.
Contact Details
Visit us at Blk 203, Hougang St 21, #01-49, Singapore 530203
(Near Kovan MRT)
Call us at 6858 6982
Email. contact@literacyarts.com
www.literacyarts.com
What Parents Say About Fun Phonics™
"My children have been here
since October 2010. Their
English reading skills and
phonics have improved
tremendously. My son initially
struggled with reading.
But with his teacher's patience
and encouragement,
he is now able to read.
Mdm. Amy Lim, parent of Samuel (5) and Abigail (4)
"Batrisyia is now an eager reader and writer and most importantly, her communication skills has tremendously improved..(she) is now excited about attending her daily K1 lessons and we noticed that her autism symptoms are fading remarkably."
Mr Arif, parent
More testimonials can be found here.