TUNGLOK SEAFOOD
With our TungLok discount vouchers on-hand, our first stop of choice was TungLok Seafood Restaurant. Ever the favourite with seafood lovers like myself, I decided to bring my whole family for a treat – grandparents included!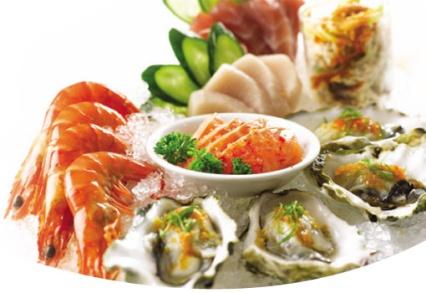 We started off with the Seafood Platter. My children have developed quite an adventurous palette, and how best to encourage them than to order this impressive dish brimming with the ocean's freshest catch? It had Cold Crab, Kampachi Sashimi, Mekajika Sashimi, Crab Meat Salad, Fresh Oysters and Mexican Ceviche, with a specially concocted Mexican sauce to complement the Salmon Sashimi. Even grandma was convinced to try it!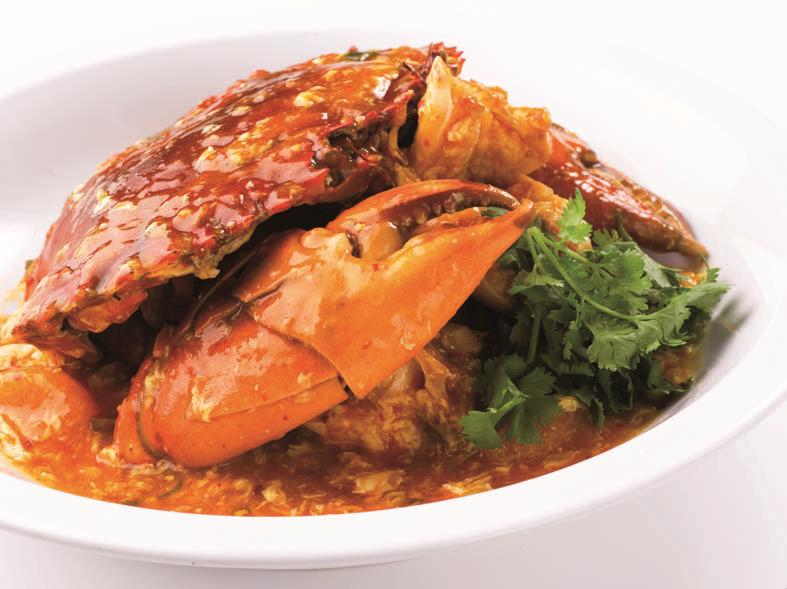 Not many can resist the lure of the Classic Chilli Crab; in fact it was the first dish my son ordered as soon as he sat down. At TungLok Seafood, the crab claws as large as a child's fist – rather impressive! – with a generous helping of fried Man Tou to soak up the sauces. Did you know that the sweet and tangy aftertaste is a result of a secret twist of fusing tomato sauce with freshly squeezed orange juice? Wanting more of the succulent crab, (we did mention we were seafood lovers) we also ordered the Black Pepper version. Sautéed with fresh peppercorns and black pepper, it enhanced the already robust flavour of this dish. It was truly enjoyable watching my whole family bicker over who gets the claws!

We also ordered the Wasabi-mayo Prawns, an original creation of TungLok Seafood. We were told that since its creation in 2000, this award-winning dish has enjoyed a cult following. It creatively used wasabi-infused mayo sauce, served on top of golden deep-fried prawns. While it is being replicated in many other restaurants in Singapore, we wanted to have a taste of the real thing, and it surely did not disappoint with a delightful combination of succulence with a burst of flavour which was just right; not too sharp, nor too strong.
Conclusion: The ultimate crustacean dream – at a steal with the TungLok Dining Treats coupons!
LAO BEIJING
My colleagues heard that I had more coupons to spare, so craving for some Chinese delicacies, we headed down to Orchard Central and settled at Lao Beijing. Based on the staff recommendations, we ordered some signature dishes.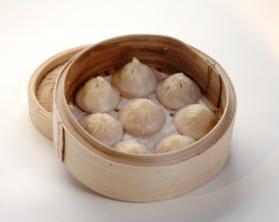 For starters, we were treated to a piping hot basket of steamed juicy meat buns, also more commonly known as Xiao Long Bao. What sets it apart from an average one is how the skin stays intact, even after picking it up. Lao Beijing's Xiao Long Bao did not disappoint us. Smooth and light on the taste buds, the broth oozed into out months as we took our first bite.
It's easy to find and buy a ready-made popiah. However, the exclusivity of the make-your-own-popiah at Lao Beijing actually tastes much better – especially when you're making it with people!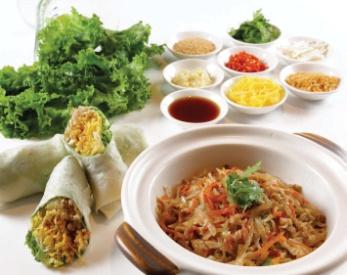 The popiah ingredients were placed in separate saucers for us to mix and add according to our taste preferences. Plus we had the option to put as much/many ingredients as we wanted. We even had a mini competition, to see who can wrap the neatest popiah! (I didn't win this one though). The soft skin, coupled with freshly cooked turnip fillings, sticky sweet sauce, crunchy bean sprouts and crushed peanuts make a healthy afternoon lunch for the entire team.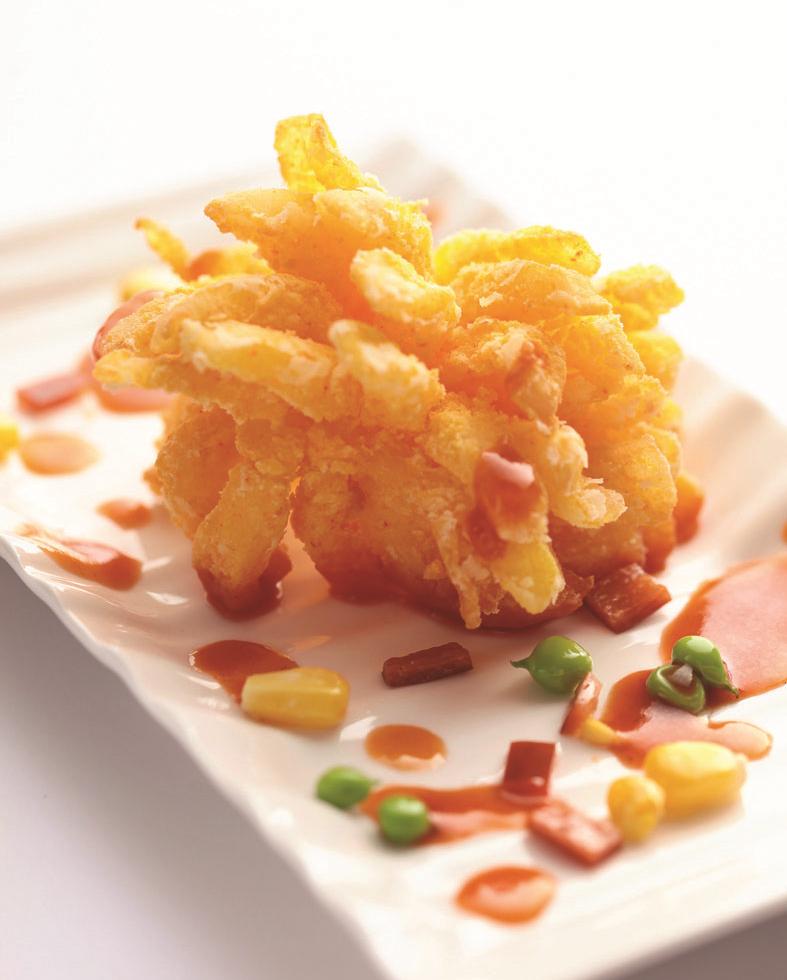 The third dish we tried was a new dish on the menu: Beijing Sweet and Sour Fish. The body of the fish was skillfully cut, resembling a blooming chrysanthemum flower. Besides looking good, the crispy skin complimented the soft and tender fish meat inside. Best part? It was completely bone-less, so there was no hassle with having to pick out the fish bones, which left us to savour the dish before us.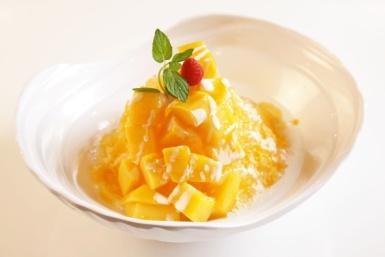 To end off the meal, we chose the Shaved Ice with Diced Mango. Sweet and refreshing, the ice shavings were covered with creamy mango sauce and generous chunks of fresh mango. This was a perfect dessert to top off the savoury dishes we had earlier. Definitely, a must-have for the sweet-toothed and mango lovers.
We left Lao Beijing with happy bellies, and highly satisfied.
Exclusively for The New Age Parents readers, redeem your $400 off Dining Treats and save up to 40% off your next meal at TungLok restaurants. Give yourself (and your family and friends) a hearty treat!
*Note: The discount coupons can be used at all TungLok outlets except the Ruyi outlet. 15 lucky readers will also stand a chance to win a box of TungLok mooncakes.
TUNGLOK MOONCAKES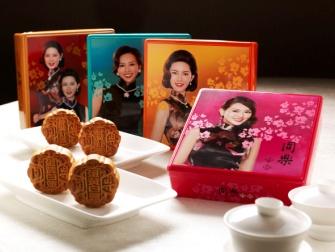 TungLok mooncakes have always been a must-have in every connoisseur's list during mid-Autumn. With premium mooncakes packaged in signature tin boxes featuring enthralling Shanghai beauties and elegant corporate packaging, TungLok's creative range of mooncakes is available at all TungLok restaurants (except Garuda Padang) from now to 12 September 2011.
* * * * *
Like what you see here? Get parenting tips and stories straight to your inbox! Join our mailing list here.
Want to be heard 👂 and seen 👀 by over 100,000 parents in Singapore? We can help! Leave your contact here and we'll be in touch.