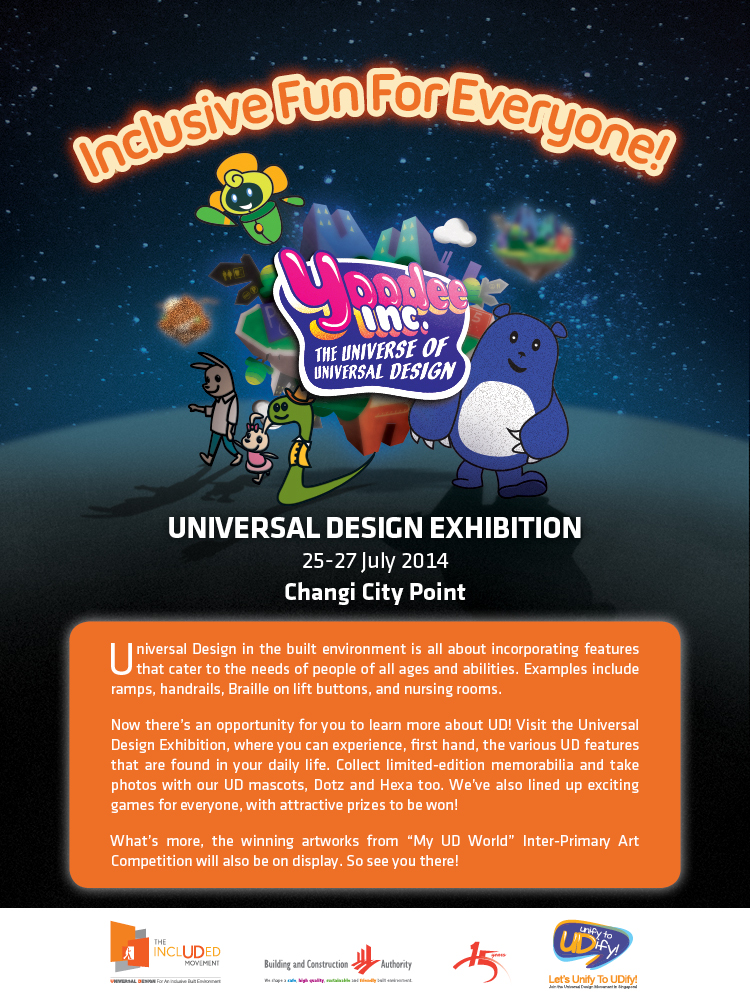 ---
Universal Design Exhibition
25 – 27 July 2014
Changi City Point
Universal Design in the built environment is all about incorporating features that cater to the needs of people of all ages and abilities. Examples include ramps, handrails, Braille on lift buttons, and nursing rooms.
Now's there's an opportunity for you to learn more about UD! Visit Universal Design Exhibition, where you can experience, first hand, the various UD features that are found in your daily life. Collect limited-edition memorabilia and take photos with our UD mascots, Dotz and Hexa too. We've also lined up exciting games for everyone, with attractive prizes to be won!
What's more, the winning artworks from 'My UD World' Inter-Primary Art Competition will also be on display. So see you there!
For more information, visit us at Unify To UDify facebook page.