Looking for new clothes to deck yourself and the whole family this Chinese New Year? We are giving away $280 worth of clothes from local online shop Tricia's Closet!
Set A: Matching Mesh Cheong Sam for Mothers and Daughters (worth $86) + Lace Bag (three-way carry, worth $20)
Sizes available for Mummy: S, M, L, XL
Sizes available for girl: S, M, L, XL
Measurements
There are three ways to carry this floral lace bag! Dimensions: 22cm width, 20cm tall, 9cm depth
Set B: Orange Polka Dot Set for Family of 4 (worth $100)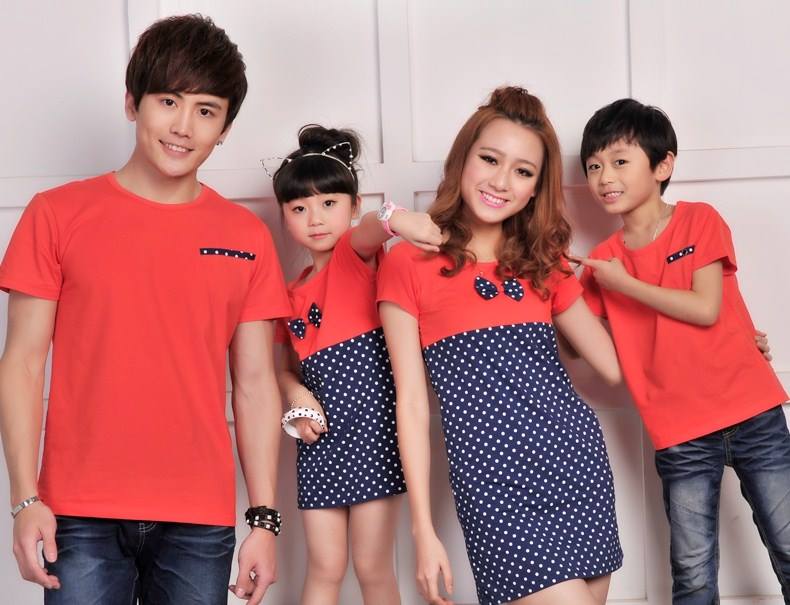 Material: 95% cotton
Sizes available for the whole family: M, L, XL, XXL
Measurements
Set C: Spring Couple Matching Set (worth $72)
Material: 91% cotton with lycra
Sizes available for her: S, M, L
Sizes available for him: M, L, XL, XXL
Measurements
All you have to do is:
1. Like The New Age Parents Facebook Page

2. Like Tricia's Closet Facebook Page

3. Fill in the form here:
The contest has ended.
4. Share this post on your Facebook and tag two friends!
Contest ends 1 Feb 2015.
Important Notes:
Prizes will be mailed to the winners directly via registered mail. The organizers and sponsors will not be held responsible for any lost mail.
The clothes are non-exchangeable for cash.
Winners may exchange the clothes for a different size upon 2 weeks of receiving it. However, stocks may be limited.
For more contests and giveaways, go to The New Age Parents Contest Page.
Terms and Conditions apply. Please also read our Privacy Policy.