What's new in the month of October? From enrichment to entertainment, we suss out new line-ups in our bustling city.

Playwisely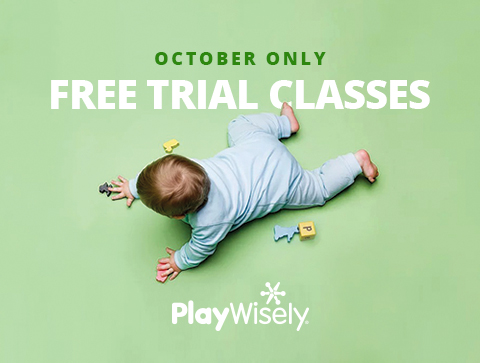 PlayWisely Singapore is a developmental play program originating from the US. It focuses on helping children aged 4 to 42 months of age to acquire and master developmental milestones in movement and cognitive ability, emphasising on the quality of skills.
Classes are private with a maximum of 4 children and are parent accompanied, allowing parents to learn the skills to engage their kids at home as well as to deepen the bond between them.
Each class is tailored according to the child's age as well as developmental milestone achievements.
Where to find them: The Grandstand, 200 Turf Club Road, #04-06 (lift 4), Singapore 287994
Opening hours: 2pm to 6pm on weekdays except for Tuesdays (closed on Tuesday) and 9am to 6pm on weekends.
Trial classes are available at any time during opening hours but subject to availability. Book a free trial class now, only available in the month of October!

Kid2Youth by TakeAseat.sg
Kid2Youth's products by TakeAseat.sg are designed to create a safe and stimulating learning environment that adapt, grow and transform for the healthy development of the child's physical and mental abilities.
Kid2Youth carries marks and certifications that indicate all products are safe for toddlers and children to use, with eco-friendly EU PEFC certified wood, gas lift system from Germany's STABILUS and the assembly in Taiwan. Amongst the certification includes endorsement from China Hong Kong Macao Chiropractic Association & Singapore Physiotherapy Association.
TakeAseat.sg believe in creating an ergonomic and productive environment for all learning and working spaces. It is one of Singapore's leading ergonomically-friendly office furniture and fitting-out service provider since 2008 and the sole distributor of Kid2Youth in Singapore.
Their products hold a long warranty, specifically 10 years for the STABILUS gas lift system, 5 years for the frame and 1 year for the parts.
New launch promotion: PROMO set with Ergonomic M6+XS Study Table and BABO Ergonomic Chair at only $599! (U.P: $708)
M6+XS Study Table: A very basic adjustable desk 00~500 tilt-table top. Made of EU imported E0 chipboard, spring inside bolts to adjust the height manually with a drawer beneath the top for storing.
BABO Children Ergonomic Chair (pictured above): Adjustable chair same as customized for spinal protection. It provides most comfortable back support and release pressure from thighs that makes bad blood circulation.
Where to find them: 27 Mandai Estate, Innovation Place Tower 2, #06-07, Singapore 729931
Opening Hours: 9am to 1pm, 2pm to 5.30pm (Mon – Sat), 10am to 1pm, 2pm to 5pm (Sun) Closed on Public Holidays

Repton Schoolhouse Singapore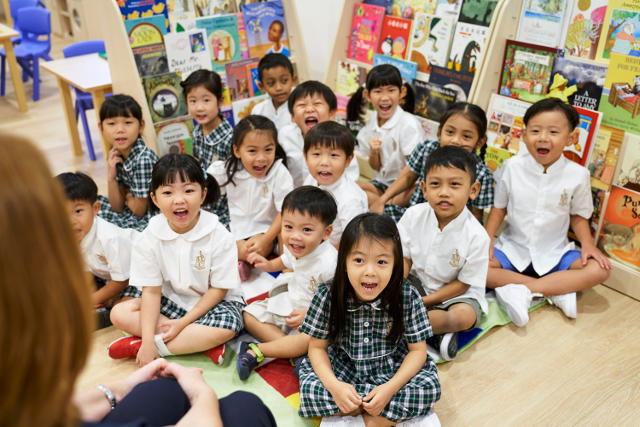 Opening in January 2019, Repton Schoolhouse Singapore offers a unique curriculum combining the best of the British and Singaporean education systems and traditions.
Repton's 450-year history has enabled it to develop a mature and clearly effective approach which moulds and brings out the potential of the children. It draws on the educational knowledge and expertise from Repton UK – combining the very best of the Singapore and British education systems.
The combination of these and the finest educational practitioners will enable your child to be guided and encouraged to grow and develop their potential within a nurturing and supportive environment.
Children from Repton Schoolhouse Singapore are fully prepared to meet and make the most of the experiences that lie ahead, and will seek to move on to high performing schools.
Repton Schoolhouse Singapore Open House 26 & 27 October
Enrol your child during the Open House and have your registration fee worth $538 waived! Additionally, the first 100 enrolments will receive a special Repton gift.
Hurry RSVP today to secure your early bird offer!
Open House hours: 9am to 5pm
Where to find them: 321 Alexandra Road, #03-11 Alexandra Central Mall, Singapore 159971

Lovingly Signed
Looking for exquisite gifting ideas? Lovingly Signed has you covered with everything from customised hampers, to baby shower, newborn and Full Month celebration baby gifts.
Made in Singapore with Love, Lovingly Signed was born out of a desire to create the ultimate baby present to celebrate a new baby's first year of life.
Each gift box is hand-picked with the most beautiful newborn and baby products, personalised and gift wrapped in signature gift boxes.
Lovingly Signed is currently offering free limited edition Pregnancy and Baby Milestone Cards for residents of Singapore, while stocks last!
Simply visit their website and register your details and they will pop your set of free milestone cards in the post for you.
Photograph your baby or bump with their milestone cards using the hashtag #lovinglysigned and you will be in for a chance to win their monthly gift set giveaway, valued at $278 SGD (while stocks last).

Stepping Out Studios
Have tots who love to jiggle and dance? Stepping Out Studios is your choice to go!
Established as the school of choice for those with a love for dancing, it has a new parent-accompanied class for toddlers (18 months – 24 months) – The 'Little Bear Feet'.
The joys of dancing and singing are shared by teacher, parent/caregiver and toddler. Together, they will all join Melody Bear in her journey to Nursery Rhyme Land. How will she get there? Will it be by aeroplane, car or flying carpet? Who will she meet? Will it be Humpty Dumpty or Mary Mary Quite Contrary?
Delightful interpretations of traditional, familiar nursery rhymes, together with new music and songs, inspire children's natural zest for dance, movement and self-expression. The use of props, mime, songs and rhymes enrich and charm the budding dancers as they take their first steps into the magical world of Melody Bear.
The 'Little Bear Feet' class is the perfect introduction to Stepping Out Studios' highly popular Melody Bear Dance programme.
Where to find them: 180 Kitchener Road, #08-05 City Square Mall, Singapore 208539
Opening hours: Monday 10am to 6pm, Tuesday 9.30am to 6.30pm, Wednesday 9.30am to 6.30pm, Thursday: 9.30am to 6.30pm, Friday CLOSED, Saturday 9am to 4pm, Sunday 9am to 5.30pm

The Travelling Cat Chronicles
Adapted from the international bestselling novel by Hiro Arikawa.
It's not the journey that counts, but who's at your side.
Satoru (Sôta Fukushi) has known this since childhood, when his kitty Hachi was always by his side through good times and bad.
As an adult, Satoru adopted a stray he named Nana (the voice of Mitsuki Takahata), after the poor thing was hit by a car and miraculously survived. Satoru must unfortunately now give his beloved cat away, so he travels to meet some important people in his life who might adopt Nana.
Set against the backdrop of Japan's changing seasons and portrayed with a rare gentleness and humour, Nana's story explores the wonder and thrill of life's unexpected detours. It is about the value of friendship and solitude, and knowing when to give and when to take. The movie shows, above all, how acts of love, both great and small, can transform our lives.
This film is suitable for families (ages 10 and above) and touches on themes such as responsible pet ownership, and re-homing of pets.
Movie Details
Release Date: 26 October 2018
Language: Japanese with English & Chinese Subtitles
Rating: PG
Book your tickets online from 24 October 2018
Filmgarde Cineplexes: Bugis+, Century Square, Leisure Park Kallang
Cathay Cineplexes: Cineleisure Orchard
TNAP is giving away movie tickets to catch this show! To take part, click here.

Undangan ke Baitullah: Pilgrims' Stories from the Malay World to Makkah
In conjunction with 2018's theme of Nilai (Values), this exhibition delves into the significance of Kampong Gelam as an important port town where Muslims from all over the Malay Archipelago would congregate to prepare for the onward steamship passage to Mākkah in the late 19th century into the early 1970s.
Undangan ke Baitullah adds a Southeast Asian perspective to this annual global movement of Muslims, which for many pilgrims, would be a once-in-a-lifetime journey of faith.
Venue: Malay Heritage Centre
Date: 12 October 2018 – 23 June 2019
Free admission
For more information, visit the Malay heritage website.
Want to be heard and seen by over 100,000 parents in Singapore? We can help! Leave your contact here and we'll be in touch.