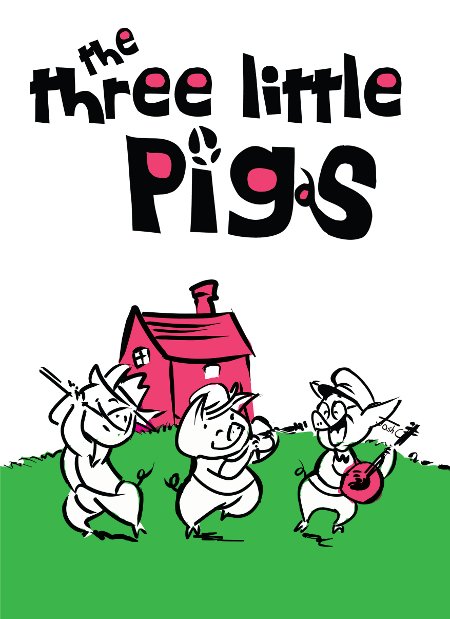 Singapore Repertory Theatre's The Little Company
proudly presents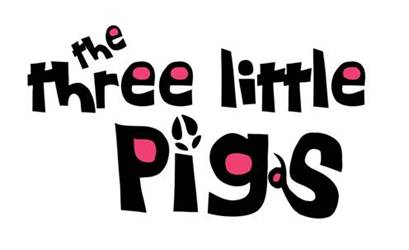 An endearing tale that will huff, puff and blow you away!
We are delighted to share with you that award-winning writers George Stiles and Anthony Drewe have agreed to write our next show for the young audiences, The Three Little Pigs.
Stiles and Drewe re-wrote Mary Poppins for Cameron Mackintosh and beat The Lion King in 2000 to win the Laurence Oliver Award for Best New Musical with their show Honk! Working with a creative team of this calibre is a huge investment for us, but it cements the promise to continue to ensure the best quality theatre for children as well. Drewe and Stiles are known for their wickedly funny lyrics and catchy tunes that will appeal to both adults and kids.
"With The Three Little Pigs (whom we have named Cha, Siu and Bao!) most children will know the basic story, so our job has been to reinvent it in a theatrical way, hopefully with hummable, memorable songs and with fleshed-out characters the audience will empathise with. My good friend David Wood, who is perhaps Britain's best-loved children's dramatist, told me that he always tries to write a "Suddenly…" on every page. I hope with The Three Little Pigs we have enough "suddenlys" to surprise our younger audiences and keep them bewitched throughout. Writing for younger audiences is a great responsibility, and one we take very seriously, since we know for some this will be their first visit to the theatre, and we want to encourage and nurture audiences of the future by making sure their first experiences are wonderful.
George and I are very excited about the show, and the team we have assembled for this premiere. We can't wait to see how the audiences respond to such a well-loved fairytale, live on stage – so don't "Huff" and Puff" but come on down to the house where the three little pigs are taking up residence – the DBS Arts Centre."
Anthony Drewe is directing this musical with assistant director Sebastian Tan, who will also play the Big Bad Wolf. Also stars veteran performer Celine Rosa Tan in the other lead role.
This musical is recommended for children aged 3 and above. The Three Little Pigs teaches little ones how success can be achieved through hard work and perseverance. Filled with humour, this endearing tale will leave you squealing with glee and howling with laughter!
What audiences have said about previous TLC shows:
"… taught our kids about creativity and putting your imagination to use." – Lea Haur, Teacher, Australian International School
"Absolutely entertaining and highly inspiring…" – Little Red Bus
"It certainly entertained and got the audience asking for more." – The Flying Inkpot
DATES:
2nd March to 15th April 2012
Tuesday to Friday 10am
Saturday 2pm and Sunday 11am and 2pm
PRICES:
Tuesdays to Fridays $20 excluding SISTIC fee
Saturdays and Public Holidays $28 excluding SISTIC fee
Group discounts/Family Packages available
VENUE: DBS Arts Centre – Home of SRT
TICKETING: SISTIC at 6348 5555 or www.sistic.com.sg.