Dear Readers,
The New Age Parents™ online parenting magazine Oct / Nov 2012 issue is out now. Don't forget to check out our fashion spread with Camouflage Kids and also our adventure at Kids' Gallery.
Below are the highlights of this issue: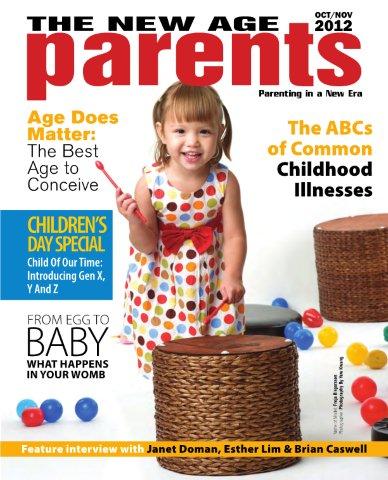 The ABCs of common childhood illness
Your Hubby matters too
Crib-Sleeping vs Co-sleeping. Which is better?
Honoring the Grand Parents for baby
Raising eager Readers and Writers
Recipe for

Wholemeal Crepes

Best Age

to conceive
Let's get

Green & Crafty

Those were The Days
Is your child ready for Primary School
and many more.
To read our Free Parenting Magazine, go to The New Age Parents Magazine.
To get our latest updates, remember to join our mailing list today :)