Dear Readers,
We are pleased to inform you that we have a new look for our online parenting magazine The New Age Parents. The Dec 11 / Jan 12 is currently out now and available for viewing.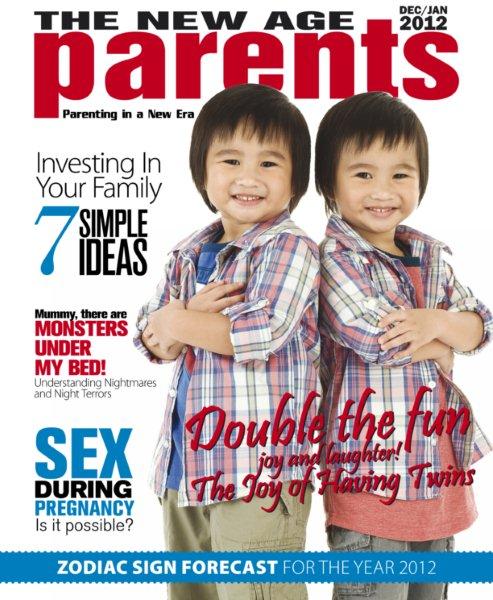 Below are the highlights of this issue:
Mummy, There Are Monsters Under My Bed. Understanding Nightmares and Night Terrors
Sex and Pregnancy : Your Questions Answered
Writing The Right Way
All You Need To Know About Constipation in Kids

Investing In Your Family

: 7 Simple Ideas
Chinese Zodiac For 2012
and many more.
To read our Free Parenting Magazine, go to The New Age Parents.
To get our latest updates, remember to join our mailing list today :)