Dear Readers,
The New Age Parents™ online parenting magazine Aug / Sep 2013 issue is out now. National Day 2013 Special: Ways to Forge a Singapore Identity in our Children.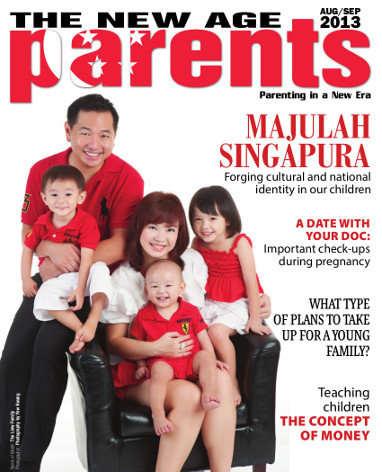 Below are the highlights of this issue:
Important Check Ups During Pregnancy

Introducing Sign Language to your Baby
Common Misconceptions About Childhood Illness
Choosing the Right Toothbrush and Toothpaste in Children
Raising Bilingual & Trilingual Kids
All About

Phonological Awareness

Parenting

in Today's Era

Senate Focus

Getting Back to the Bandwagon
Financial Planning: What Types of Plans to take up for a Young Family
Learning Mathematics

The Heguru Way

Nurturing a Cosmopolitan Child
and many more.
To read our Free Parenting Magazine, go to The New Age Parents Online Magazine.
To get our latest updates, remember to join our mailing list today :)