Dear Readers,
The Aug / Sep 2012 issue of our free online parenting magazine The New Age Parents™ is out now. Teacher's Day is just round the corner, do read our Teacher's Day Special and more
Below are the highlights of this issue: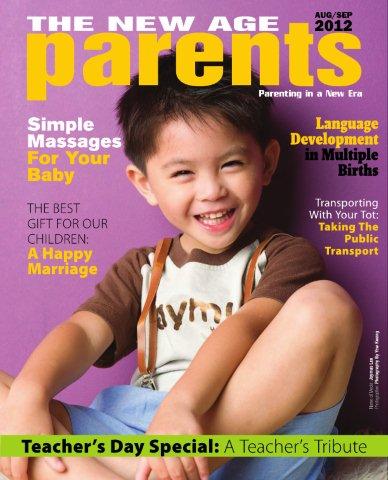 Am I Pregnant? Early Signs of Pregnancy
True or False? Debunking Motherhood Myths
Simple Masssages for baby
Language Development in Multiple Births

Sex

: Back to Basics

Breastfeeding

Made Easy
A Happy Marriage: The Best Gift to Our Children
and many more.
Happy National Day to all Singaporeans in advance.
To read our Free Parenting Magazine, go to The New Age Parents Magazine.
To get our latest updates, remember to join our mailing list today :)