Calling out to all children who absolutely love asking questions, learning new things and getting busy with hands-on experiments and coding! Find out more about our holiday programmes available at Bugis, Tampines and Sembawang!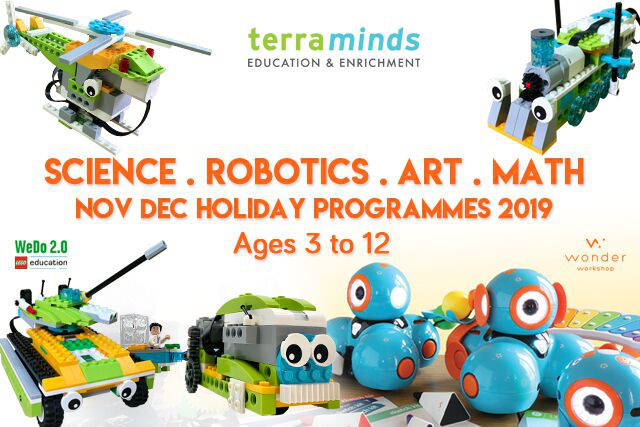 Our holiday programmes provide enriching and exciting experiences for children to explore and investigate a wide range of STEM concepts. Learning comes alive with lots of hands-on activities, experiments and crafts.
Sign up now and join us for fun learning! Here are some of the programmes for Nov / Dec 2019:
Christmas Math & Science Special (Ages 3 to 5)
Junior Scientist 101 (Ages 3 to 5)
Mr. Rocky Wants to Float (Ages 5 to 7)
Turbulent Earth! (Ages 5 to 7)
How It's Made – Snacks Editions! (Ages 7 to 12 )
How It Works – Human Body Edition! (ages 7 to 12)
Winder Robot: Ex-CODE-vate! (Ages 5 to 12)
Build & Code with LEGO WeDo 2.0 (Ages 5 to 7)
Build & Code with LEGO WeDo 2.0 (Ages 7 to 12)
Register your child now!



* * * * *
If you find this article useful, do click Like and Share at the bottom of the post, thank you.
Running a service or business targeted for parents? Reach out to a wider audience in our Best Coding School Singapore compilation. Leave your contact details here and we will get in touch with you.