When the Teen Titans go to the big screen, they go big! "Teen Titans GO! to the Movies" finds our egocentric, wildly satirical Super Heroes in their first feature film extravaganza – a fresh, gleefully clever, kid-appropriately crass and tongue-in-cheek play on the superhero genre, complete with musical numbers.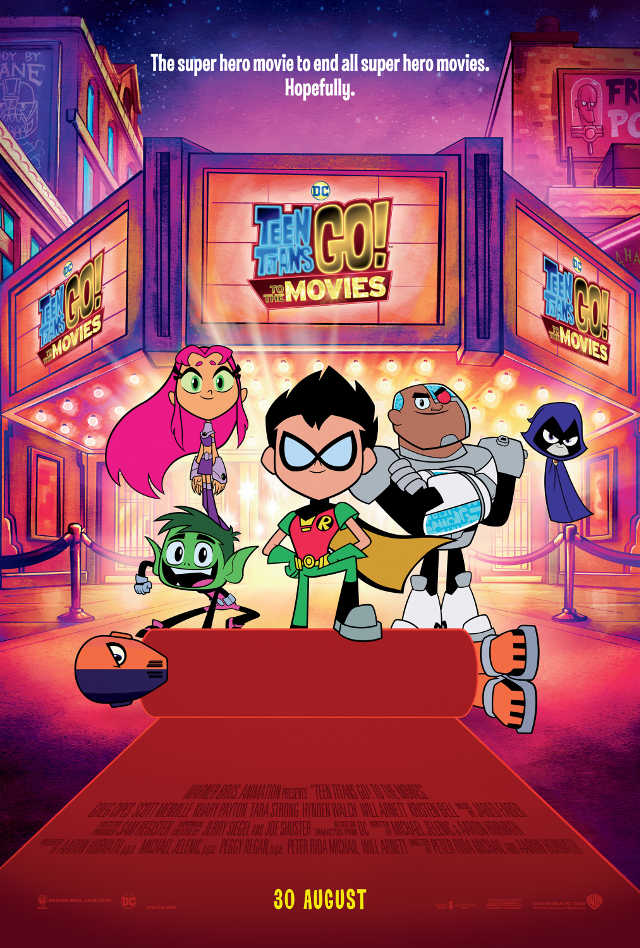 It seems to the Teens that all the major superheroes out there are starring in their own movies – everyone but the Teen Titans, that is! But de facto leader Robin is determined to remedy the situation and be seen as a star instead of a sidekick. If only they could get the hottest Hollywood film director to notice them.
Related Read: Exciting Things To Do This September School Holidays in Singapore
With a few madcap ideas and a song in their heart, the Teen Titans head to Tinsel Town, certain to pull off their dream. But when the group is radically misdirected by a seriously Super-Villain and his maniacal plan to take over the Earth, things really go awry. The team finds their friendship and their fighting spirit failing, putting the very fate of the Teen Titans themselves on the line!
---
TNAP Teen Titans GO! to the Movies Giveaway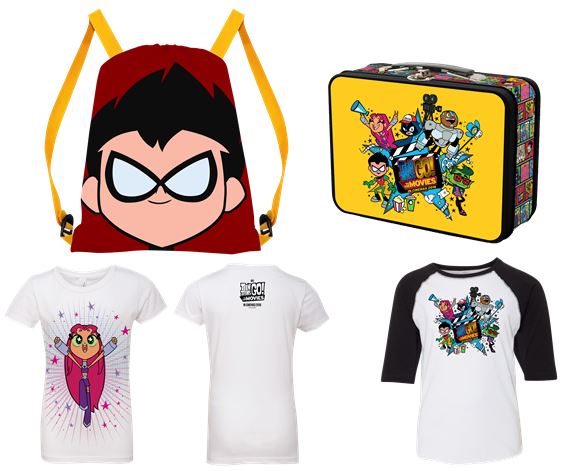 We are giving a set of Teen Titans GO! to the Movies premiums worth more than $200 to one of our lucky readers. The set consists of:
4 x complimentary movie passes to 'Teen Titans GO! to the Movies'
1 x Robin backpack
1 x lunch box
1 x baseball tee
1 x Starfire tee
To take part in the giveaway, follow the steps below:
1. Like and Follow us on Facebook or Follow us on Instagram.
2. Join at least one of our Facebook Groups below:
3. Fill in the form below:
The giveaway has ended.
4. Like and Share (set to public) this Facebook post.
Giveaway ends 9 September 2018.
Important notes:
Winner will be notified via phone and email.
Winner will have to self-collect the prizes from New Age Consulting Office.
Terms and conditions apply. Please also read our Privacy Policy.
For more contests and giveaways, go to The New Age Parents Contest Page