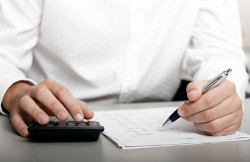 In our article, Singapore Budget 2013: How Will It Affect Parents With Young Children, we shared the voices of some parents on their views with regards to the New Budget the government rolled out in February 2013.
While parents are appreciative of what the government is doing for the citizens, they do hope that the government can eventually focus on the following:
Supporting fathers to play a part in child raising by allowing them to have a much longer paternity leave so that they can be around for their child and wife
Supporting and appreciating stay-home-mothers who have sacrificed their time and jobs to groom responsible and secure children such as including them into policies that are applicable to working mothers and also stay-home-mothers
Providing more cash incentives or subsidies for childcare, education and medical (such as pediatrician or free or subsidized vaccination) for each family
Greater support for working mothers by enforcing companies to ensure that there is flexible working hours and working arrangements for them to balance work and the care of their children
Making car loans or purchases of car more affordable for families with young children
What do you think of the above suggestions? Are there any areas you would like the government to focus and provide more support ? Share them with us in the comment box below!
If you find this article useful, do click Like and Share at the bottom of the post, thank you.
Want more comprehensive info? Check out our e-guides here.