Engage your child in meaningful activities this March holiday!
Back by popular demand, Sparkanauts will be running three different camps that comprises of physical and intellectual programs developed for children between 3 – 12 years old. It aims to encourage and help children become physically more competent, while appreciating the Arts and Science.
Your child will be engaged in reading, speech and drama, song and dance, art and craft, science, and many other hands-on activities. The camp will end off with a special excursion on the last day.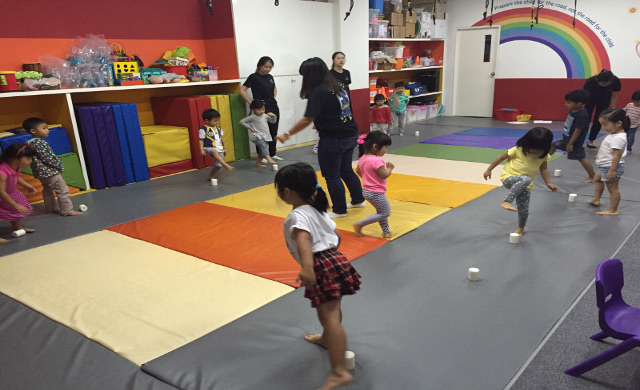 Where Art Meets Science
Where does the world of science ends and the world of art begins? In this camp, Sparkanauts will blur these lines when we explore different science concept as your child create with their hands. Your child will be creating some pretty fun things while we keep the focus on the science behind their creations.
Available in English or Mandarin
Date: 13 – 16 March 2017 (9am – 12noon)
Age: 3 to 6 Years
Camp Free: $360 (Public) | $300 (SAFRA Members)
If I Built A House
Have you wondered how many scientist if would take to build your dream smart home? This March Holidays, join us on an exciting journey of discovering how things around our house work and how scientists are making it better. Be ready for an amazing hands- on experience!
Date: 13 – 15 March (2pm to 5pm) | 16 March (9am to 12noon)
Age: 6 – 12 Years Old
Camp Fees: $300 (Public) | $280 (SAFRA Members)
Chinese Art @ Design Camp
Children get to enjoy different art techniques and explore different mediums such as foil, porcelain ware and mylar. They will also embark on art projects such as leaf foil art, porcelain art and understand the art and science behind designing a kite.
Age: 6 – 12 years old
Date: 14 – 16 March (2pm to 5pm) | 17 March (9am to 12pm) Excursion to the Botanical Gardens
Camp Fees: $300 (Public) | $280 (SAFRA Members)
Contact
SAFRA Toa Payoh, 293 Lorong 6 #02-01, Singapore 319387
info@sparkanauts.com
www.sparkanauts.com
Tel: 6269 0307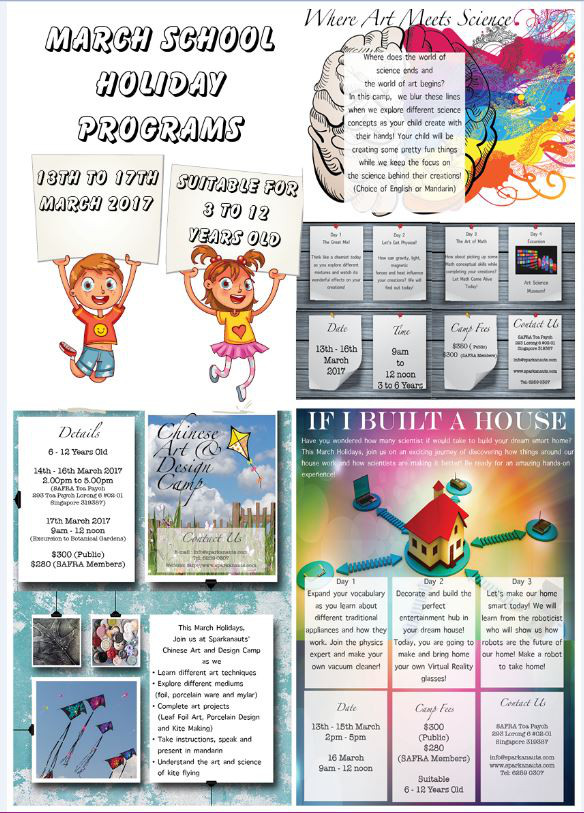 Click here for a larger view.