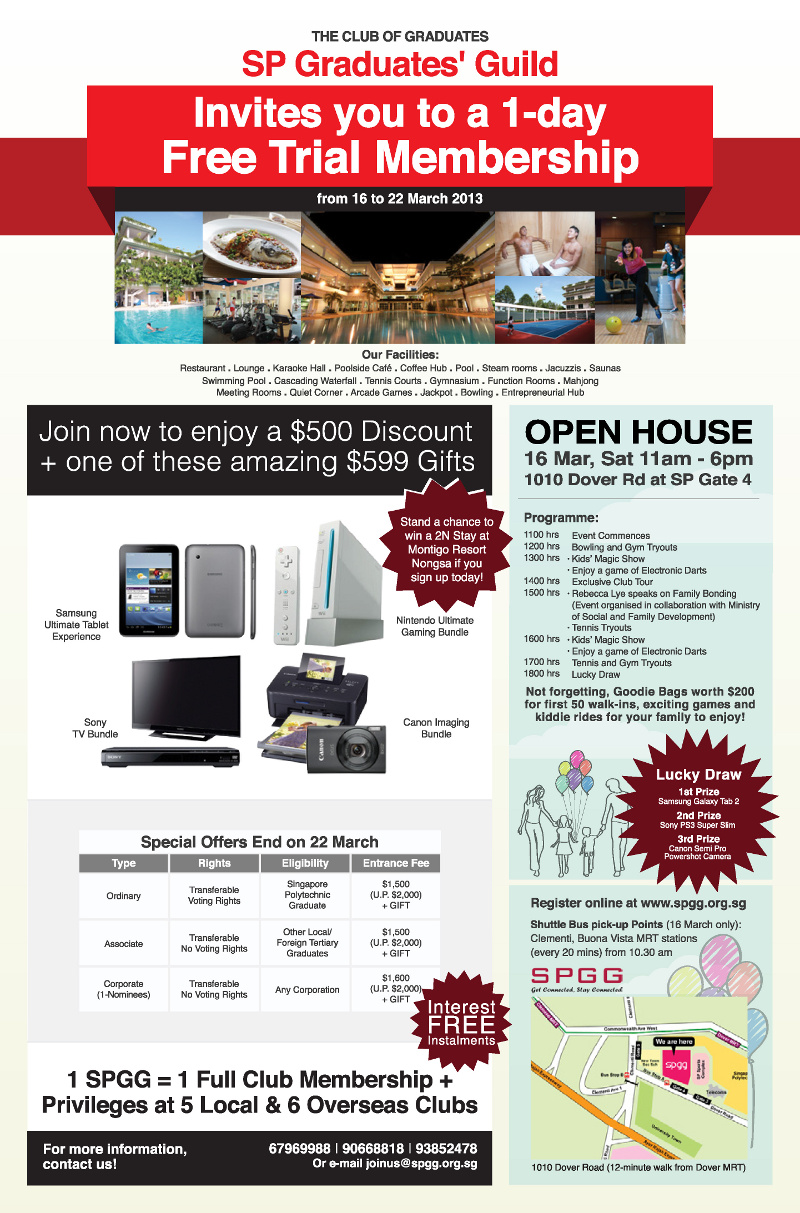 ---
The Club of Graduates
SP Graduates' Guild
Invites you to a 1-day
Free Trial Membership from 16 to 22 March 2013
Join now to enjoy a $500 Discount + one of these amazing $599 Gifts: Samsung Ultimate Tablet Experience, Sony TV Bundle, Nintendo Ultimate Gaming Bundle or Canon Imaging Bundle.
Stand a chance to win a 2N Stay in Montigo Resort Nongsa if you sign up today!
Open House 16 Mat, Sat 11am – 6pm. 1010 Dover Road at SP Gate 4.
Goodie Bags worth $200 for first 50 walk-ins, exciting games and kiddie rides for your family to enjoy. Register online at www.spgg.org.sg.
For more information, contact us at 6796 9988 | 9066 8818 | 9385 2478 or email joinus@spgg.org.sg