Singapore Museums usher in the Lunar New Year with ACTIVITIES GALORE
From free dragon-themed hongbaos, exclusive dragon plush toys, to a host of free programmes at the museums, the National Heritage Board and Museum Roundtable museums offer great fun for the family to start off the year!
This Lunar New Year, celebrate heritage, tradition and the auspicious year of the Dragon at the museums with free hongbaos (red packets), specially-designed plush toys and exciting activities – all in the spirit of the festive season.
From 9 January to 29 January 2012, the Museum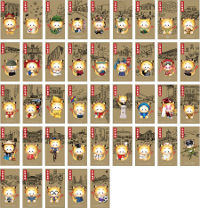 Roundtable (MR), a collective of public and private museums and heritage galleries chaired by the National Heritage Board (NHB), will once again be offering free dragon-themed hongbaos (while stocks last) at participating museums across the island! Visitors and collectors can look forward to adding these hongbaos to their collection, which are specially designed to represent each of the MR museums.
In total, there will be 41 participating MR members and they include the national museums as well as other private museums or heritage galleries such as the NEWater Visitor Centre, Mint Museum of Toys, Army Museum of Singapore and Images of Singapore at Sentosa. Limited edition hongbao box sets comprising 43 hongbaos each (including two new designs) will be available for sale at S$18 at the annual River Hongbao 2012 from 21 to 29 January 2012.
To top off the festive mood, the NHB has also introduced three exclusive dragon plush toys, inspired by the hongbaos' designs. Decked in outfits customised to highlight three NHB museums – the National Museum of Singapore, Asian Civilisations Museum and Singapore Art Museum, the three unique plush dragons are perfect collectibles and memorabilia for visitors that will capture the hearts of adults and children alike. The plush dragons can be purchased at the retail counters at the three museums from mid-January 2012.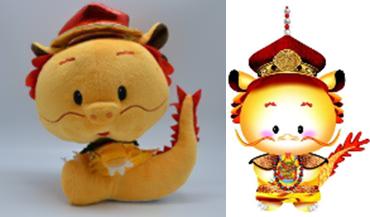 Free Entry and Activities Galore at NHB Museums
NHB's annual Lunar New Year Open House will happen on 24 January 2012 and Singaporeans and tourists alike can enjoy free entry to all NHB museums. The Sun Yat Sen Nanyang Memorial Hall (SYSNMH), managed by the NHB, will also be offering members of the public free entry for the period of 23 January to 6 February 2012. During this period, the SYSNMH will also be distributing free Mandarin oranges to the first 500 visitors on 23 January and 24 January 2012.
In addition, the SYSNMH will organise free cultural activities such as Chinese paper cutting, Chinese calligraphy, Chinese painting, Chinese lantern-making, Chinese knots and origami demonstrations, and Chinese riddles. There will also be a traditional Lunar New Year Food Festival and a lantern display featuring 50 lanterns on 5 February 2012.
Terms and conditions apply. Please visit www.museums.com.sg for more details.