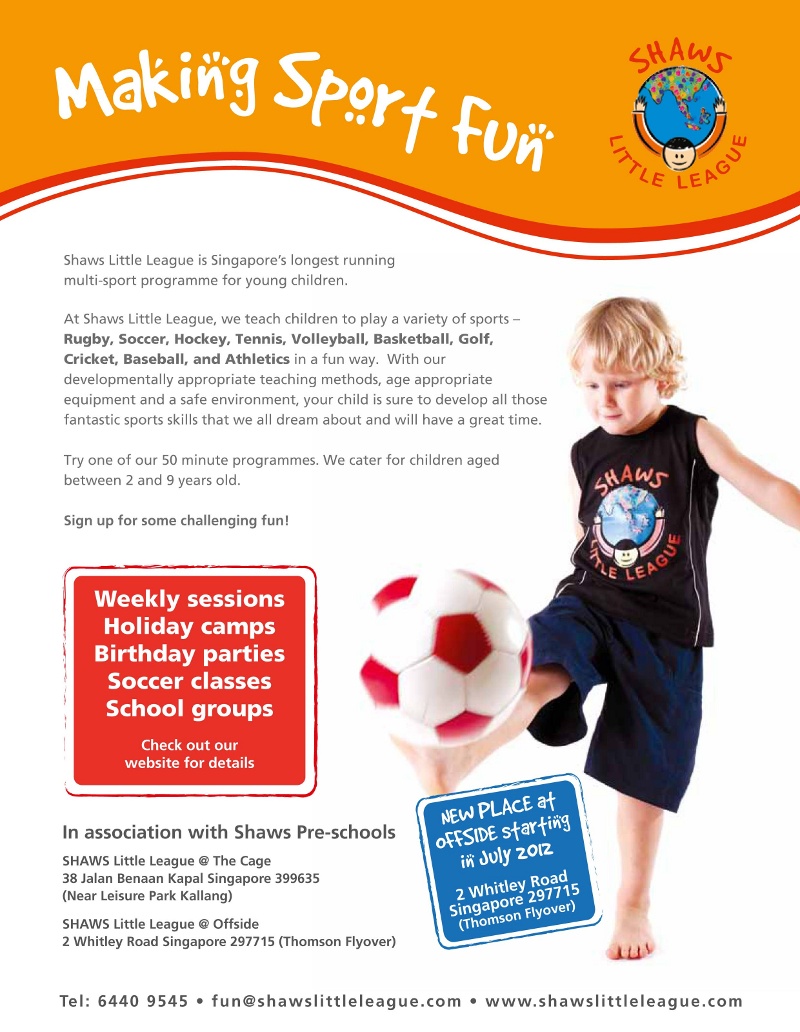 Making Sport Fun
At Shaws Little League, we teach children to play a variety of sports – Rugby, Soccer, Hockey, Tennis, Volleyball, Basketball, Golf, Cricket, Baseball, and Athletics in a fun way..
Try one of our 50minute programmes.
We cater for children aged between 2 and 9 years old.
Sign up for some challenging fun!
New Place starting in July 2012 at 2 Whitley Road Singapore 297715.
Visit us at www.shawslittleleague.com or email us at fun@shawslittleleague.com