Release Date: 5 December 2019
Movie Rating: PG
Genre: Animation, Adventure, Comedy
Directed By: Will Becher, Richard Phelan
Starring: Justin Fletcher, John Sparkes
Synopsis:
Strange lights over the quiet town of Mossingham herald the arrival of a mystery visitor from far across the galaxy…
For Shaun the Sheep's second feature-length movie, the follow-up to 2015's smash hit SHAUN THE SHEEP MOVIE, A SHAUN THE SHEEP MOVIE: FARMAGEDDON takes the world's favourite woolly hero and plunges him into an hilarious intergalactic adventure he will need to use all of his cheekiness and heart to work his way out of.
When a visitor from beyond the stars – an impish and adorable alien called LU-LA – crash-lands near Mossy Bottom Farm, Shaun soon sees an opportunity for alien-powered fun and adventure, and sets off on a mission to shepherd LU-LA back to her home.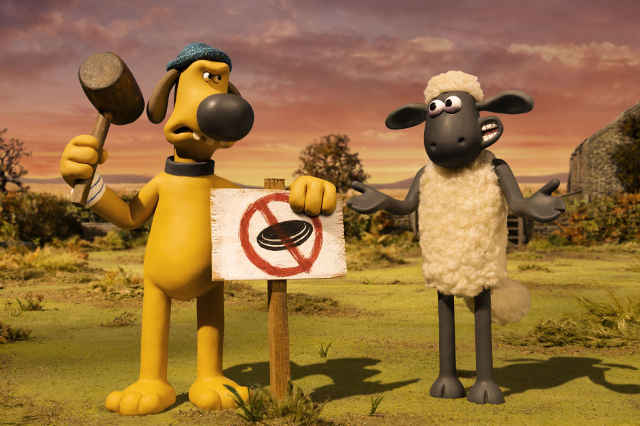 Her magical alien powers, irrepressible mischief and galactic sized burps soon have the flock enchanted and Shaun takes his new extra-terrestrial friend on a road-trip to Mossingham Forest to find her lost spaceship.
Little do the pair know, though, that they are being pursued at every turn by a mysterious alien-hunting government agency, spearheaded by the formidable Agent Red and her bunch of hapless, hazmat-suited goons.
With Agent Red driven by a deep-seated drive to prove the existence of aliens and Bitzer unwittingly dragged into the haphazard chase, can Shaun and the flock avert Farmageddon on Mossy Bottom Farm before it's too late?
View the trailer below!





---
A Shaun The Sheep Movie: Farmageddon Preview Screening Tickets Giveaway
Stand a chance to win A Shaun The Sheep Movie: Farmageddon Preview Screening Tickets. 5 sets of 4 preview screening tickets to be won.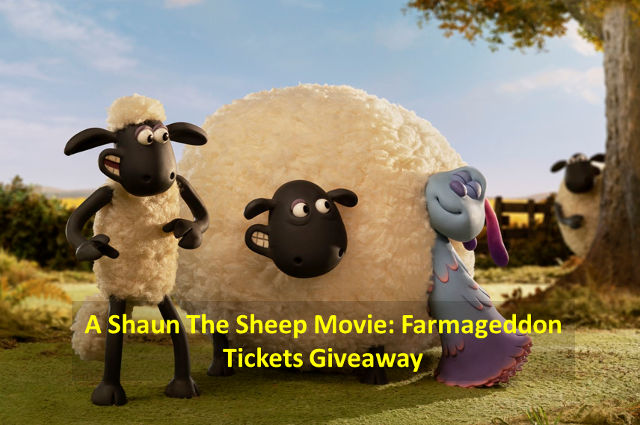 Details of Preview Screening
Date: 3 December 2019
Time: 7pm+
Movie Rating: PG
Venue: Shaw Theatres Paya Lebar Quarter (PLQ Mall)
To take part in the giveaway, follow the steps below:
1. Like and Follow us on Facebook.
2. Follow us on Instagram or Telegram.
3. Fill in the form below:
The giveaway has ended.
4. Like and Share on this Facebook post (Set to Public) and tag a friend for bonus chance to win.
Contest ends on 27 November 2019.
Important notes:
Winners will be notified via phone and email.
Winners will have to self-collect the preview screening tickets.
Proof of identity will be required during prize collection.
Valid for 3 Dec 2019, A Shaun The Sheep Movie: Farmageddon Preview Screening ONLY.
CONSENT OF PHOTOGRAPHY: Photographs may be taken at this event for use in promotional or marketing materials. By attending, you give consent for your photographs to be used.
Terms and conditions apply. Please also read our Privacy Policy.
For more contests and giveaways, go to The New Age Parents Contest Page.
---
It is the year end November & December holidays. We have compiled a list of November-December School Holidays 2019 Activities for Kids. Click image to find out more.