To celebrate the island's 50th birthday, many of Singapore's places of attractions and malls will be having special SG50 promotions and together with a host of activities planned over the extra-long National Day weekend.
Note: All details are correct as at time of publish. Readers are advised to check with the various event organisers for the most updated schedules.
SG50 ACTIVITIES
1. Port of Lost Wonder
Go back in time and relive local childhood games from the 1960s and many more at Port of Lost Wonder.
Date: 7 to 10 August 2015
Venue: Port of Lost Wonder, Sentosa
Tickets: $15 per child (Accompanying adults and POLW members enter FREE)
For more information, visit Port of Lost Wonder Celebrates Singapore's 50th Birthday.
.
2. Science Centre Singapore Golden Jubilee
Science Centre Singapore celebrates Golden Jubilee Weekend with free admission for Singapore citizens
Date: 7 to 10 August 2015
Venue: Science Centre Singapore
For more information, visit Free Entry To Science Centre Singapore.
3. Sands of Time at Sentosa
The State of Fun is set to usher in Singapore's 50th with a four-day birthday celebration that promises Singaporeans and all visiting guests lots to see and do. Also come and see the 100-metre long sand sculpture display chronicling Singapore's development exhibition.
Date: 7 to 10 August 2015
Venue: Sentosa
For more information, visit Sentosa Celebrates SG50.
4. Carnival With Uncle Ringo
This year, Uncle Ringo is celebrating the Nation's 50th Birthday Come with a big Carnival!
Date: 25 July to 10 August 2015
Venue: Field beside Marina Bay Sands Water Promenade BAYFRONT MRT Exit E
Time: Weekdays 5pm to 11pm | Weekends 1pm to 11pm
For more information, visit Celebrate The Nation's Birthday With Uncle Ringo.
5. Community Chest Heartstrings Walk
With activities for everyone at the Family Carnival, make sure you bring your family and friends for a fun-filled day at Marina Bay!
Date: 7 August 2015
Venue: Marina Bay Sands, Event Plaza
Time: 7:00am to 11:30am
For more information, visit Community Chest Heartstrings Walk 2015.

6. SLA Celebrates SG50
Come celebrate Singapore's Jubilee Birthday with a retrolicious throwback to our kampong days and all things local!
Date: 9 August 2015
Venue: Tanjong Pagar Railway Station
Time: 9am to 9pm
7. Ang Mo Kio Hub Happy SG50
Shoppers can look forward to SG50 specials with over $25,000 worth of vouchers to be won, $50 special buys and more.
Date: 16 July to 16 August 2015
Venue: AMK Hub
Tickets: Free
8. The Little Mermaid's Tale! The 'Live' Show
Plunge into the depths of the blue and set foot in one of the most fascinating and unique worlds as United Square brings you an exclusive 'live' performance on an underwater adventure with The Little Mermaid!
Date: 6 to 16 August 2015
Venue: United Square
9. The Black Knights Display
Celebrate Singapore50 with our very own Black Knights this Golden Jubilee Weekend! Catch them in action over the waters off Marina South at 12 noon daily from 7 to 9 August!
Date: 7 to 9 August 2015
Venue: Marina South
Time: 12.00pm
10. National Day Parade
There are many things you can still catch for the parade around the Padang / Marina area even if you do not have tickets to the NDP.
Date: 18 July to 9 August 2015
Venue: Padang / Marina Bay
For more information, visit Singapore National Day Parade And Rehearsals 2015.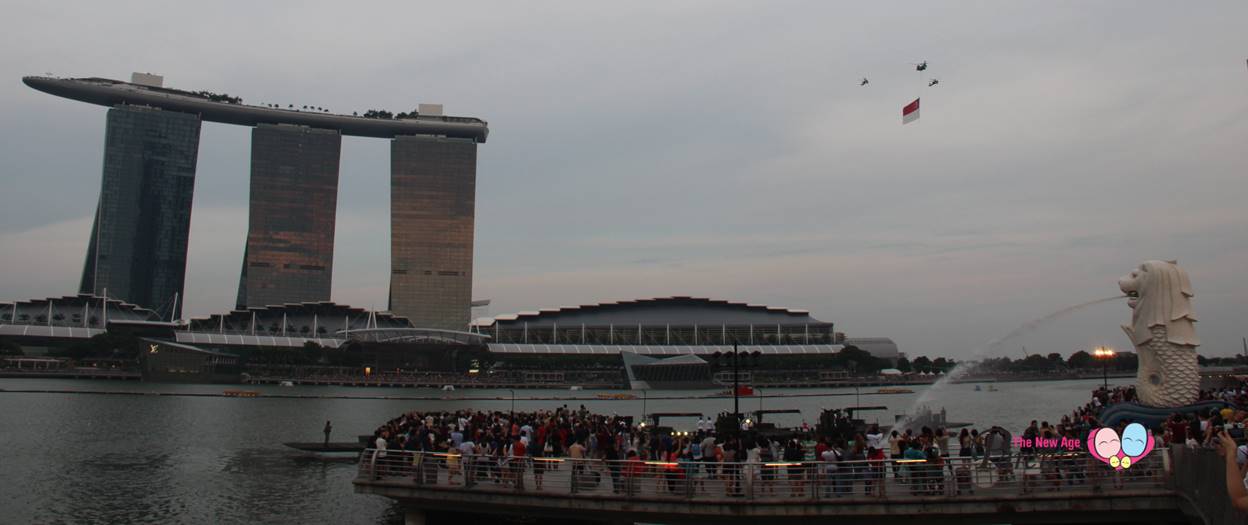 11. Jubilee Weekend at Singapore Botanic Gardens
There are many things you can still catch for the parade around the Padang / Marina area even if you do not have tickets to the NDP.
Date: 7 to 9 August 2015
Venue: Singapore Botanic Gardens
12. Light Up the Bay
Catch Fireworks over the Jubilee weekend! Open to public.
Date: 1 July & 7 to 9 August 2015
Venue: Marina Bay
Time: 8pm
13. Gardens by the Bay
"From Tales to Legends: Discover Singapore Stories" Floral Display
Date: 31 Jul – 13 Sep 2015
Venue: Flower Dome
14. Family Picnics at Marina Barrage
Date: 7 to 9 August 2015
Venue: Marina Barrage
15. Super Shiok Food Fair
You won't want to miss your favourite local and Asia delights like tasty braised pork buns, yummy Thai snacks, creamy Taiwan ice cream.
Date: 3 to 9 August 2015
Venue: City Square Mall
16. Mega Balik Kampung
Ground-Up Initiative will be organising a carnival this August that aspires to bring the people of Singapore together through Mega Balik Kampung, a two-day carnival in celebration of Singapore's jubilee year. Mega Balik Kampung will feature various food stalls, a farmers' market, flea vendors, DIY workshops, roving and staged entertainment, special activities in zones such as Craft, Farming, Play and Family, as well as a specially curated '5G' exhibit that captures what people will aspire to see in 50 years.
Date: 1 and 2 August 2015
Venue: ORTO, 81 Lorong Chencharu, Singapore 769198
Time: 2pm – 9pm / 1pm – 8pm
SG50 PROMOTIONS
Don't miss these great SG50 deals during the long National Day weekend!
1. Sentosa
Free Admission
Entry via the Sentosa Boardwalk is now free all day every day from March to 31 December 2015.
For those who drive or take a taxi into the island, enjoy a free admission after 5pm on week days (excluding Public Holidays) from Monday 16 March to 31 December 2015.
Sentosa SG50 Promotions
Limited Edition SG50 Sentosa Islander Card
Enjoy unlimited island admissions to Sentosa and a host of fabulous privileges year-round with the Sentosa Islander Membership! Sign up to be a Sentosa Islander membership this year and get a new limited edition SG50 card design.
MegaZip Adventure Park – $5 off ticket price (Valid for ClimbMax, Megabounce, MegaZip, NorthFace and ParaJump)
Combat Skirmish LIVE – $5 off ticket price (Valid for Indoor Maze and Tunnel Battle)
Sentosa Merlion – $8 for Adults (U.P. $10); $5 for Child/Seniors (U.P. $7) – Valid for Local Residents. Free entrance on Aug 8.
Sentosa 4D AdventureLand – Free *Pirates* for every purchase of full-priced Adult/Child ticket

Port of Lost Wonder

– $8 for Weekdays (U.P. $10)

Wings of Time

– $12 for Child/Seniors – Valid for Local Residents.
Free Show for Wings of Time on 7 August
1,000 complimentary seats for Singaporeans and PRs for 8.40 pm show
Terms and Conditions:
Redemption is valid only for Singaporeans and Permanent Residents with a valid Pink/Blue IC, NSF11B and Local Student Pass.
Redemption of complimentary voucher is on available on 25 July, Sat at Sentosa Station from 10am to 6pm.
Each valid ID can only redeem once for up to 4 vouchers.
Redemption is on first-come-first-serve basis, while stocks last.
One voucher admits ONE (01) person into the Wings of Time, 8.40pm (Singapore time) show, on 7 August 2015 only.
Voucher is not inclusive of Sentosa Island admission and parking fees.
Vouchers are non-exchangeable and non-refundable, and cannot be exchanged for cash.
Voucher is NOT entitled to any free dining/gift and snack voucher.
Attraction terms and conditions apply.
This is a rain or shine event.
Underwater World Singapore – $15 for Adults (U.P. $29.90); $10.30 for Child (U.P. $20.60)
Butterfly Park and Insect Kingdom – $12 for Adults (U.P. $16); $8 for Child (U.P. $10); $10 for Seniors
Free entry to Fort Siloso on Aug 9 and Cable car rides on Aug 10
After 5 Promotional Offers
These will be available for guests to enjoy a fun time out on Sentosa to celebrate the nation's Golden Jubilee throughout the day and in the evenings. From dining treats to attraction visits, hotel stays to spa experiences, Sentosa will have something special for all Singaporeans to enjoy!
For more information and to keep updated on the latest promotions, visit www.sentosa.com
Here are 10 Exciting Things to do at Sentosa!
50% discount at the Flower Dome and Cloud Forest, free for seniors 60 and above.
3. Wildlife Reserves Singapore
Local residents visiting Singapore Zoo can visit River Safari on the same day and enjoy 50% off River Safari admission tickets. Singaporeans and permanent residents aged 60 years and above enjoy free admission to Singapore Zoo.
Jurong Bird Park is also offering 50% off admission tickets. From 7 to 10 August, visitors to these parks will also receive a free tote bag.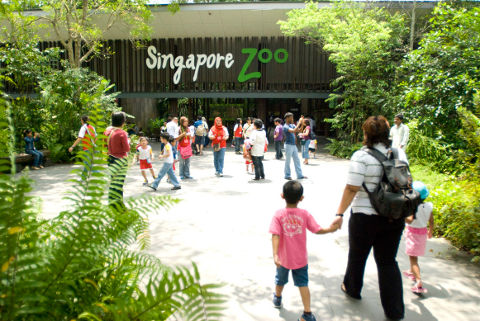 4. Esplanade
Free Admission for local performances, workshops and bazaar.
5. Singapore Science Centre
Free admission from 7 to 10 August and its ticketed attractions will also be offering free admission. This free admission also includes entry into six other attractions – the "Human Body Experience" exhibition, the "Interplay: Where Science Meets Art" exhibition, KidsSTOP™, Snow City, The Cliff @ Snow City and the Omni-Theatre.
Singapore citizens will be required to present their National Registration Identity Cards (NRIC), valid Passports, National Service identity cards or Pioneer Generation cards at each attraction entrance to gain admission. Each card will admit the holder and up to four children below the age of 16.
6. Museums
Free admission at almost all museums and heritage galleries from 7 – 10 August.  Some of the museums are: ArtScience Museum, National Museum of Singapore, the Asian Civilisations Museum, the Singapore Philatelic Museum, Sports Museum and Singapore City Gallery.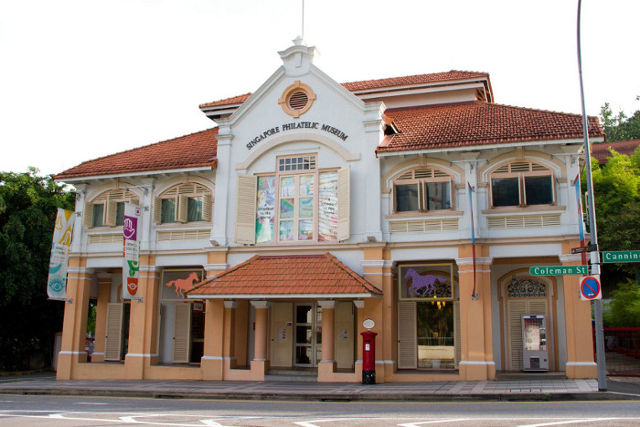 Singapore Philatelic Museum
7. ACTIVESG Swimming Pools & Gyms
Free Admission to swimming pools and gyms from 7 – 10 August.
8. SG50 Box Sale
Fill up the box with as many books as you can. Only $50 per box. Stuff it | Seal it | Take it
Date: 1 to 10 August 2015
Venue: Ang Mo Kio Ave 10, Industrial Park 1
9. Underwater World Singapore
Free Entry for Pioneer Generation to Underwater World Singapore during the National-Day Weekend.
Date: 7 to 10 August 2015
Venue: Underwater World Singapore
11. Free Travel
On Public Buses and Trains on National Day!
---
Sparkanauts has prepared a Preschooler's Activity Booklet for NDP long weekend. In this activity booklet, you will find:
3 Recommended activities / places this long weekend.
Explore the mobile column, identify and spot details of the different vehicles.
Guide for the aircraft and formation names for the Aerial Display.
Activities / Drawing / Colouring sheets.
Download it via www.sparkanauts.com/resources/bonding-activity/sg50-preschoolers-activity-booklet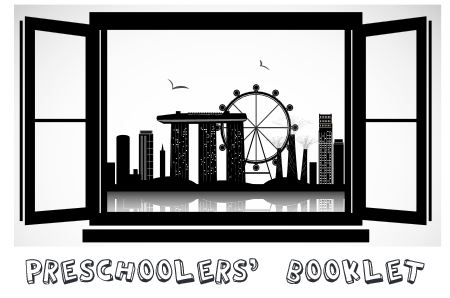 Stay tuned for more!