Seriously Addictive Mathematics works!
'I like the fact that the S.A.M program is catered for the preparation of the Singapore Mathematic Syllabus. Also, as the progression is based on individual ability, it has allowed my 6 year old son to progress to Primary 3 Level Mathematics in a fun and interesting way. He now comprehends the words and phraseology in the word problems easily. The problems are set in a myriad of ways, so he is taught to be flexible in finding solutions.'
– Anne Chiang, mother of Aidan 6 years old.
There are 10 S.A.M Centres around Singapore currently.
Website: www.seriouslyaddictivemaths.com.sg
Email: enquiry@seriouslyaddictivemaths.com.sg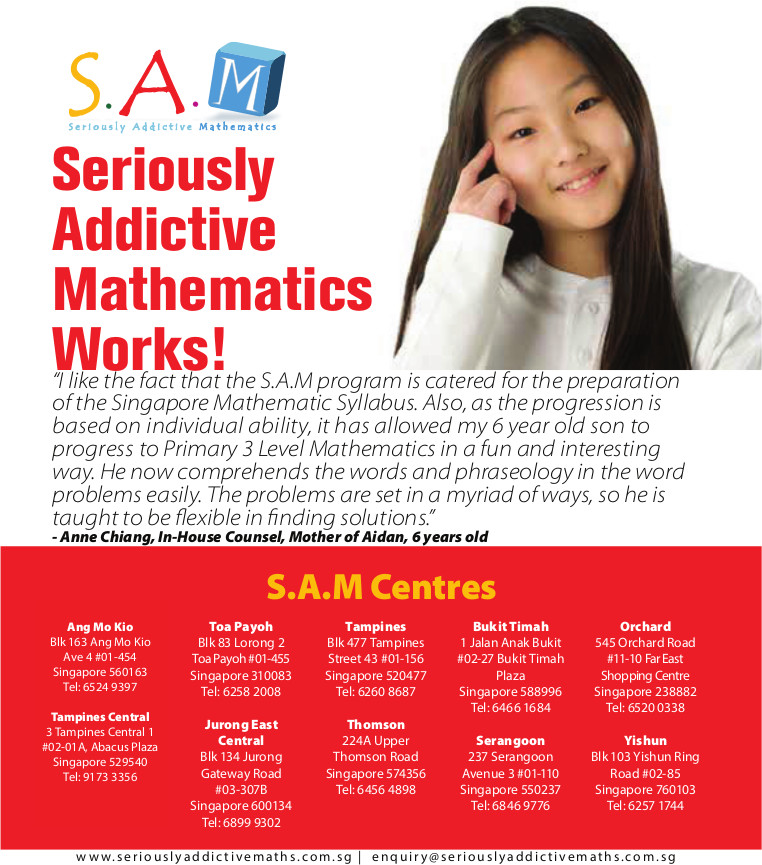 Click here for a larger view