Make a Wish, Have a Blast!
23 Nov 2013 – 1 Jan 2014
2.30pm – 9pm at Merlion Plaza
Enter into a world of colours and well-wishes for a joyful festive celebration! Join us with your family and friends in creative handicrafts, kids pizza-making, bands performances, and the unconventional Christmas trees along Sentosa Boardwalk designed by students from Temasek Polytechnic to help raise funds for the needy.
Don't miss as the iconic Sentosa Merlion comes alive and 'dance' into the night with 3D video mapping on its facade.
For more information, visit www.sentosa.com.sg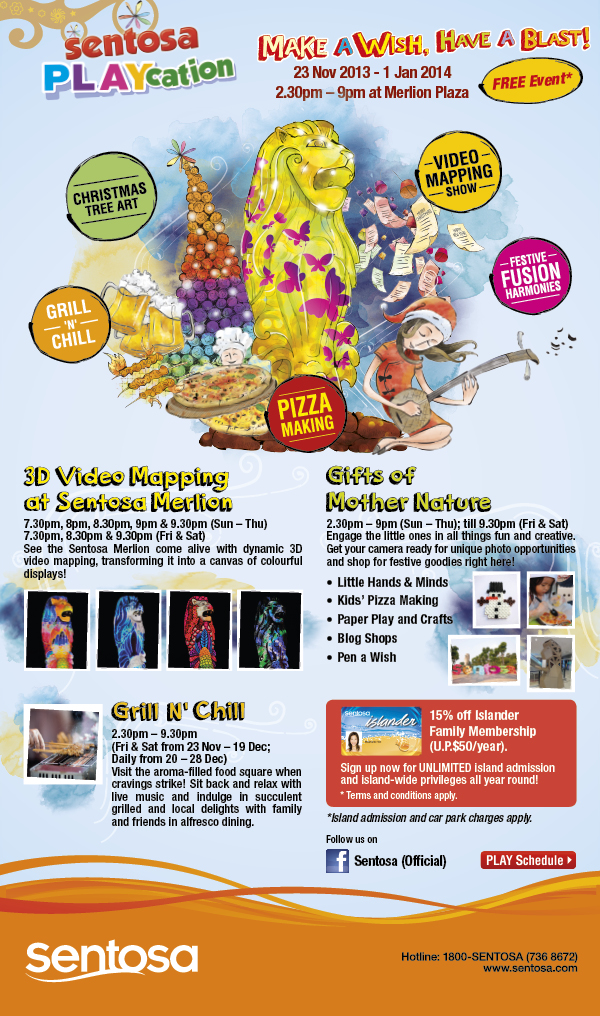 Click here for a larger view.