Meet My Little Pony this June Holidays at #thestateoffun.
Storytelling Comes Alive (Free event*)
11 Jun – 17 Jul 2016
10.30am – 7pm at Palawan Beach
Embark on a magical journey and get transported into the world of MY LITTLE PONY.
In the Wild by Port of Lost Wonder
Bring your little ones out for a wild afternoon of fun with Wild Wild Darts, Wilder Craft Animal Charades!
KidZania Singapore
Enjoy $25 off 2 Adult & 2 Child tickets when you book online. Let your kids dream big this June Holidays.
Find out more here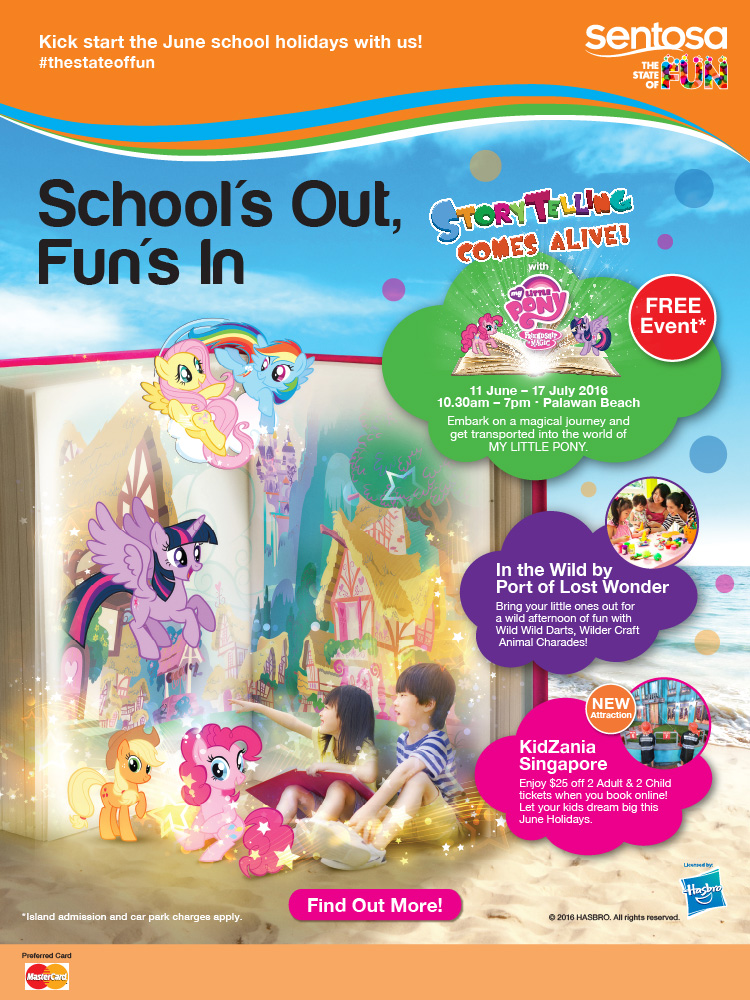 * Island admission and carpark charges apply.