There are many events in Science Centre during the holidays, here are some of the highlights:
Professor Crackitt's Light Fantastic: A Mirror Maze Experience
Dino Robot Factory
Snow City Welcome Chipsleys
Tinker Fest
Butterflies Up-close
PROFESSOR CRACKITT'S LIGHT FANTASTIC: A MIRROR MAZE EXPERIENCE
Date: From June 2017
Time: 10am – 6pm daily
Venue: Science Centre Singapore
Admission: Free (*Admission to Science Centre Singapore applies)
Specially created for Science Centre Singapore by Adrian Fisher Design Ltd, the world's leading and most prolific creator of mirror mazes, Professor Crackitt's Light Fantastic promises an immersive experience like no other!
Professor Crackitt's Light Fantastic is a mirror maze that features 105 mirror cells and numerous interactive exhibits, and is Asia's largest yet. Visitors will get the chance to experience the magic as they journey through a compelling storyline, and help the eccentric and forgetful Professor Crackitt find his pet parrot, Wattnot, in his
vast laboratory of a mirror maze – while fixing some of their experiments along the way.
*************************************
DINO ROBOT FACTORY
Date: 20 May to 27 August 2017
Time: 10am – 6pm daily
Venue: Science Centre Singapore, The Annexe
Price: $7 for children, $5 for adults
Suitable for ages 3-12
Specially curated for 12 years and below, the Dino Robot Factory walks children through and allows them to experience the process of creating a Robot Dinosaur. Along the way, they learn the basics of design, automation, assembly and mechanics in a fun and exciting manner.
Here are some of the highlight exhibitions:
Data and Design Room: See a T-Rex come to life with the help of a special scope
Mechanical Assembly Room: Experience the animatronics building process with the skeletons of the dinosaurs
Body Assembly Room: Add "skin and muscle" to dinosaur skeletons
Control Room: Make a dinosaur move with the use of Kinect Sensors
There will also be several other engaging onsite activities such as making your own Dino Mask and Moving Dino Puppet – these are fun and creative ways to learn how mechanisms work on a dino robot!
*************************************
SNOW CITY WELCOMES THE CHIPSLEYS
Suitable for ages 3-12
Throughout the year, Snow City welcomes visitors from all over the world to visit the island's first indoor snow centre and immerse themselves in a truly authentic wintry experience.
Come June school holidays, we will play host to the Chipsleys, a family of four arctic seals that have been travelling from country to country to explore places outside of their North Pole home. They will be making a pit stop in Singapore and what better place to keep their cool than at Snow City with its sub-zero temperatures!
For more information, click here.
*************************************
TINKER FEST
Tinker Fest connects children, parents, educators and makers in a week-long celebration of the Joy of learning through play, exploration and experimentation.
Dates: 29 May to 4 June 2017
Timings: 10am – 6pm
Location: Tinkering Studio, Science Centre
For more information, visit here.
*************************************
BUTTERFLIES UP-CLOSE
Butterflies Up-Close invites you to experience the fascinating transformation of a butterfly from an egg to a beautiful winged adult.
With only around 1 in 20 eggs making it to adulthood, the butterfly is met with numerous dangers and threats during each stage of its life cycle. Gain deeper insight into how butterflies behave, interact with their surroundings, and survive stage of their life cycle before reaching adulthood. Be delighted by hundreds of live butterflies in Singapore's first indoor butterfly sanctuary.
For more information, visit here.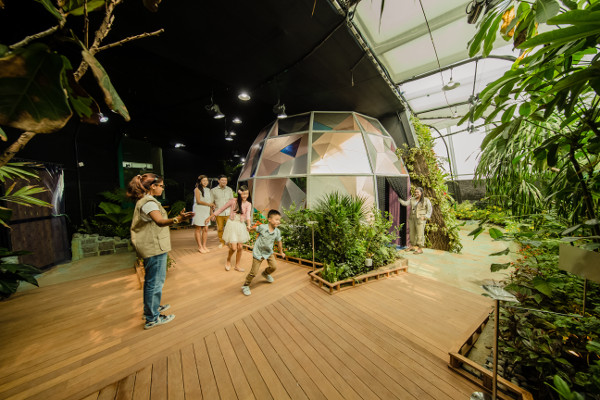 ---
TNAP and Science Centre Singapore are giving away 3 sets of family tickets (2A + 2C) to Dino Robots Factory and Snow City.
For Snow City Giveaway, visit Snow City Tickets Giveaway
For Dino Robots Factory Giveaway, visit Dino Robots Factory Tickets Giveaway
---
Looking for June Holiday Enrichment programmes? We have shortlisted 10 June Holiday Enrichment Programmes for you.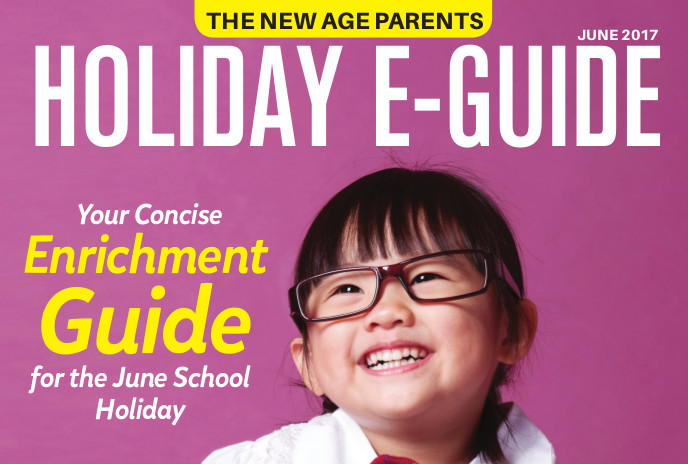 ---
Make full use of the weekend and take your kids out to these family-friendly events in Singapore!