Gymboree School Skills classes build the key social, emotional and intellectual skills needed for school and life with our preschool classes specially designed classes for ages 3 to 5. Activities help develop confidence, curiosity, communication, perseverance and cooperation through art, exploration, play and more, giving the child a solid foundation for future learning environments.
Gymboree Preschool classes will ease your child into independent learning with their fun school skills classes designed for ages 2 – 3 years old. Enhance your child's learning experience through their Learning Lab that combines multi-sensory learning products from LeapFrog School. LeapFrog activities are designed to help children build essential skills including letter and colour recognition, counting, and shape identification.
This class includes both independent and group learning activities to promote important personal and social skills a preschool child will need for a successful transition into school.
Read more about Gymboree Play & Learn, their play programme for toddlers and preschoolers.
For a list of Gymboree programmes offered, click here.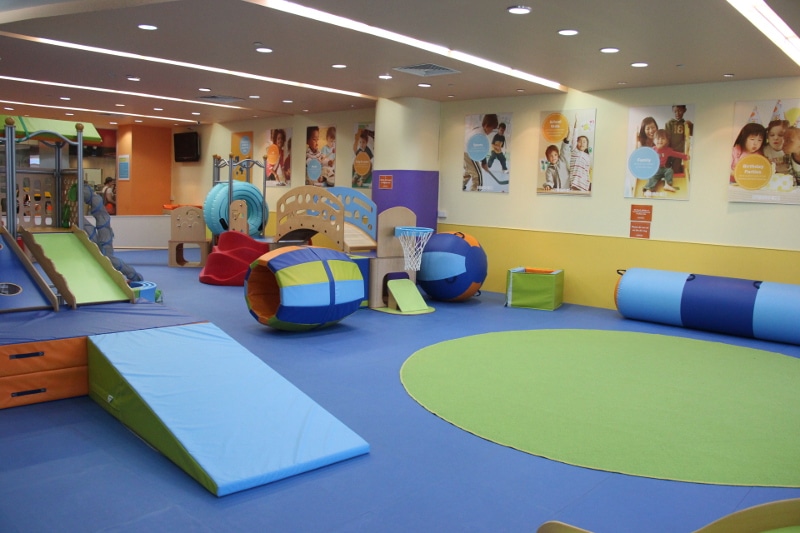 Gymboree @ Harbourfront Centre
* * * * *
Like what you see here? Get parenting tips and stories straight to your inbox! Join our mailing list here.
Running a service or business targeted for parents? Reach out to a wider audience in our Best Enrichment Classes compilation. Leave your contact details here and we will get in touch with you.