We are giving away a set of Sansesan Healthy Tidbits worth more than $30 to a lucky subscriber of our mailing list.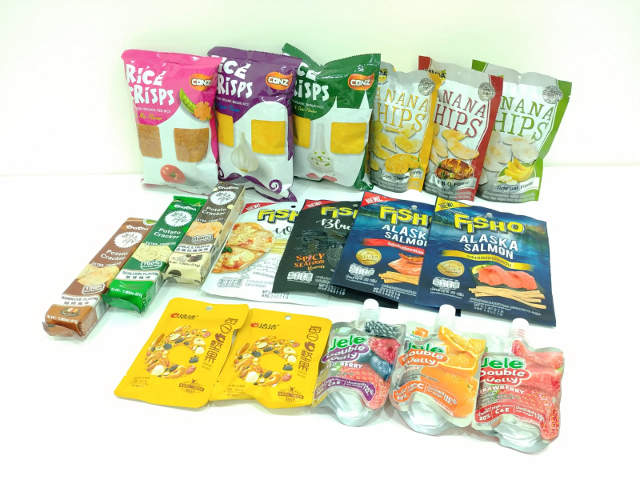 The Sansesan Healthy Tidbits set consists of:
Sansesan Jele Double Jelly (Mixed Berry / Orange / Strawberry)
Sansesan Cha Cha Potato Cracker (Garlic & Truffle / Scallion / BBQ)
Sansesan ChaCha Daily Nuts
Sansesan CONZ Rice Crisps (Brown Rice Crisps in Garlic Pepper / Brown Rice Crisps in Sour Cream / Red Rice Crisps in Veggie Mix)
Sansesan Banana Boat Crispy Golden Banana Chips (Original / BBQ / Corn Cheese)
Sansesan Fisho Fish Snack Made with wild-caught Alaskan Salmon: Smoked Salmon & Spicy Salmon / First & Only Black & White Fish Snack: Spicy Seafood & Double Cheese Pizza)
All you have to do is to:
1. Like and Follow us on Facebook
2. Fill in the form below:
Oops! We could not locate your form.
Giveaway ends 13 January 2019.
Important notes:
Giveaway is open to members who are physically in Singapore.
Winner will be notified via phone and email.
Collection of the prize will be at New Age Consulting office.
Proof of identity will be required during collection.
Not a member of our mailing list? No problem, you can join us for free here!
Terms and conditions apply. Please also read our Privacy Policy.
For more contests and giveaways, go to The New Age Parents Contest Page