TK TrickoKare, an award-winning hair and scalp care centre, unveils a new anti-ageing hair treatment. It uses the Oxyjet Technology that helps to encourage the production of collagen and strengthen the cohesion of keratin fibres to increase the hair density and reverse grey hair.
For a Limited Time Only!
Get our Age Defying Hair Treatment at $40 PLUS Free HairGRO Serum + Hair Care Kit (U.P. $750).
Click Here to Book Now!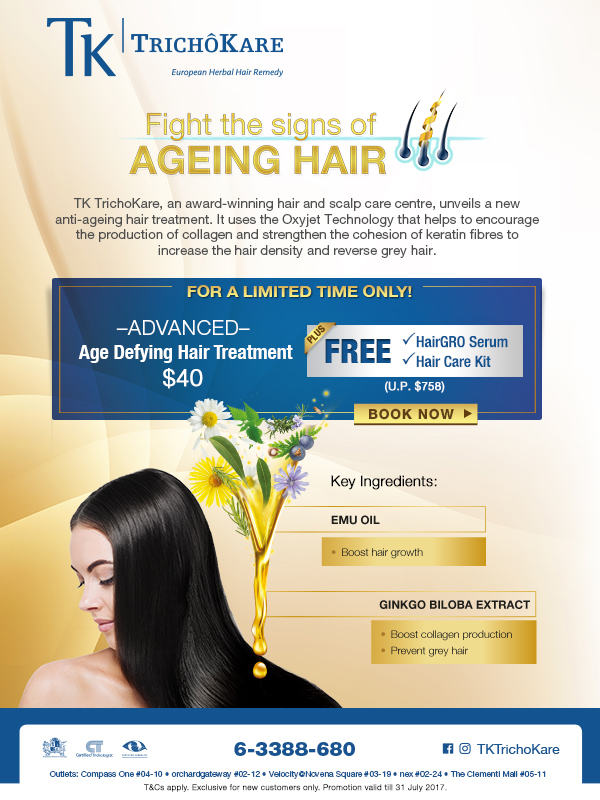 * T&Cs apply. For new customers only. Promotion valid till 31 July 2017.