Can't get enough of Redoxon's lip-smacking orange – flavoured gummies?
Unveil a trove of Vitamin C gummies in the new Redoxon Vitamin C Gummies promotion pack!
Extra Immunity Support

Immunity is shaped by our lifestyle – what we eat, drink and do. Besides proper nutrition, other factors such as having enough sleep, water intake and mental stability are factors that affect one's immunity.
Sustaining a balanced immune system is important for children to grow into strong and healthy adults. We should encourage our children to lead an active, positive lifestyle and eat nutritiously. Why not start their day with a dose of Redoxon Vitamin C gummy for that extra immunity boost?
Good Things Come In A Pair
Get double immunity support for you and your family with the new Redoxon 100ct Twin Pack banded with a limited edition treasure chest.
Retailing at $29.00, available at Guardian, Watsons, Unity, major supermarkets & department stores.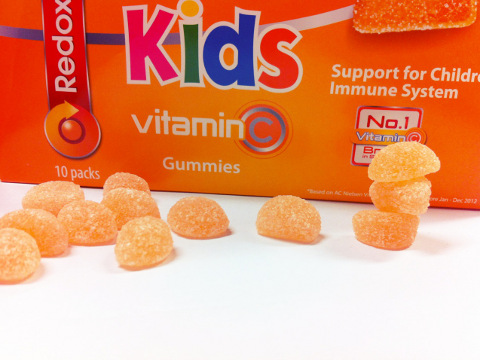 Related Post: Giving Your Child A Boost in Vitamin C