A happy world, brought to you by Similac Total Comfort.
Redeem $15 voucher for your purchase of any 3 cans* of Total Comfort or get your FREE Trial Kit*!
Redeem Now!
Redemption period: 5 Mar – 1 Apr 2015.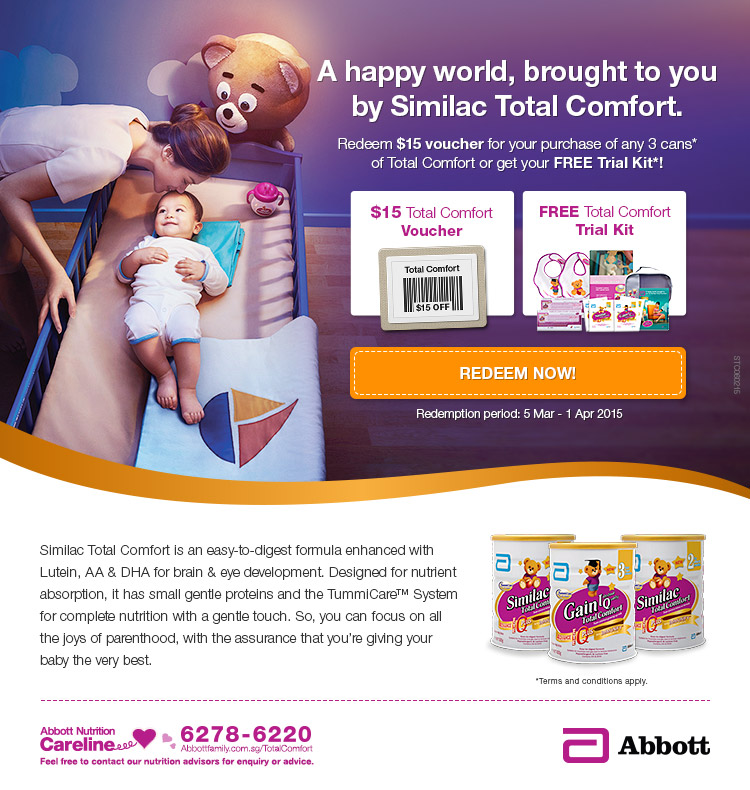 Similac Total Comfort is an easy-to-digest formula enhanced with Lutein, AA & DHA for brain & eye development. Designed for nutrient absorption, it has small gentle proteins and the TummiCare System for complete nutrition with a gentle touch. So, you can focus on all the joys of parenthood, with the assurance that you're giving your baby the very best.