Raising Financially Savvy Kids workshop will equip parents with kids from 5 to 7 years old on everything parents need to know about inculcating positive money habits and attitudes to help kids become future money masters.
In this workshop, you will learn:
How to talk to kids about money
How to leverage on daily teachable moments on money
How to design a purposeful money plan
How to implement a test-and-proven money jar system
How to define family financial values with your kids
Price: $1298. Enter 'TNAP' to get a special price at $399.
Date of workshop: 25 and 26 Feb 2016 (Postponed)
Time: 9am to 6pm
Venue: SWCO 96 Waterloo Street 187967
Click http://rfskws.eventbrite.com for registration.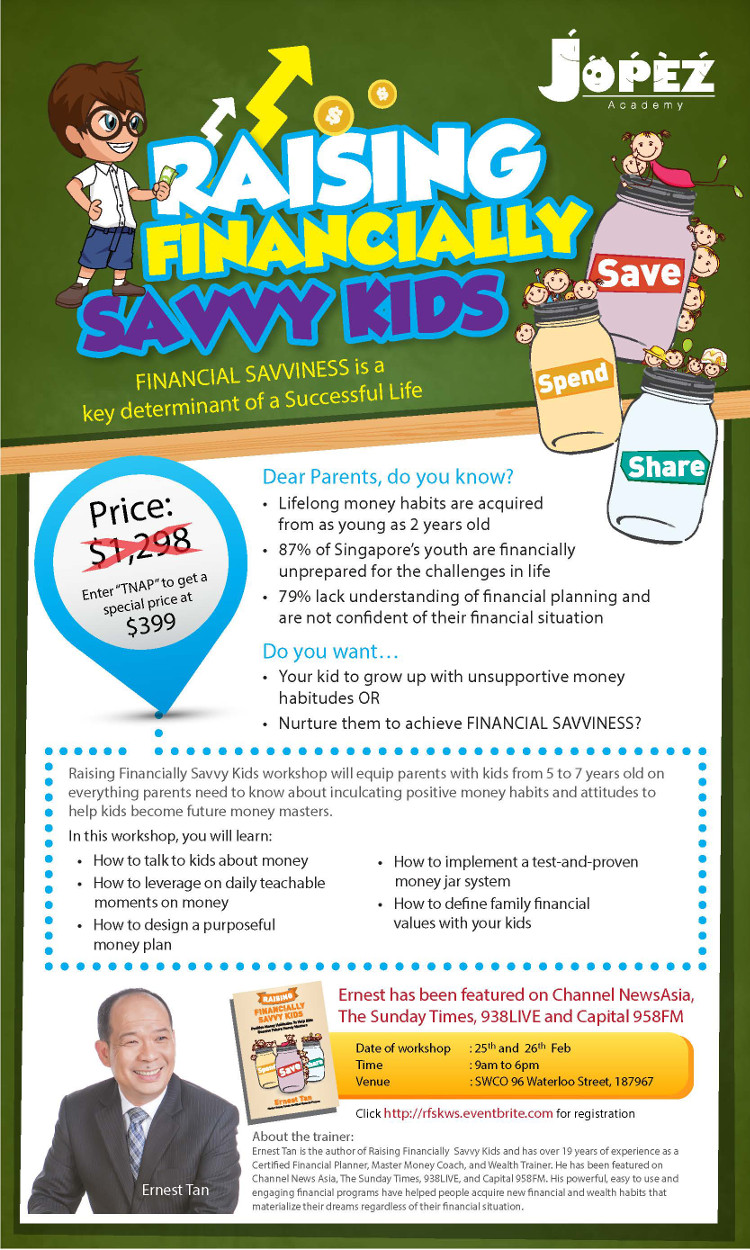 Click here for a larger view.