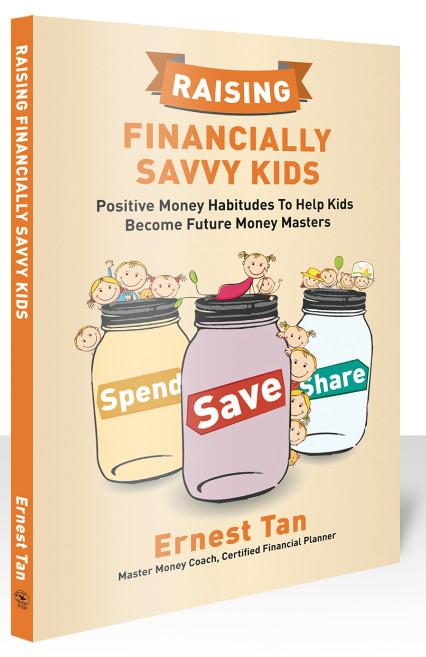 "Raising Financially Savvy Kids" is a step-by-step guide to for parents to help their children in allocating their money across spending, saving, and sharing. The book also includes real-life approaches from parents, with activities and tips to help you put what parents have learnt into daily practice.
The afternoon programme will include:
A ukulele performance
Opening speech by the publisher and the author
Story-telling session by the top three finalists of the Three Little Pigs story telling contest
Meet and greet autograph session with the author
Hear what others have to say about the book:
"Like most parents in our Asian society, talking about money to my children does not seem necessary or appropriate. I believe many even regard it as a taboo subject in the family. How wrong was my thinking! After reading this book, it opened my mind to the need to start creating meaningful conversations about money with my children. It is better late than never!"
– Regina Lim, Business Development Manager, Mother of two

"Raising Financially Savvy Kids is a helpful guide for parents as it provides practical suggestions on what they can do to teach their children to acquire the fundamentals of financial literacy. It highlights the importance of teaching children to be responsible family members, and at the same time, offers strategies that would help children become more aware of their money habits.
One strategy that I have learnt from this book, which works with my four-year-old, is the 'questioning' technique. I ask my daughter if there is anywhere we can borrow a book she wants without spending any money. As a result of employing this technique, she now takes the initiative to tell me that she can go to the library to borrow a book instead of buying it from a bookshop!"
– Jane Lee, Mother of two
Why parents should go for this book launch
Besides learning the secrets behind raising money smart kids, every attendee is entitled to purchase their first copy of the book at a discounted rate of $12.90! (original price $22.90). They will also receive a FREE set of money jar worth S$8.90 and a voucher certificate worth $300! (This voucher certificate can be used to offset on workshop or seminar)
Date: 21st June 2014. Sat
Time: 2.30pm to 5.00pm
Venue: The Blue Room, The Arts House, 1 Old Parliament Lane Singapore 179429
Admission: Free
Refreshments will be served.
Registration required. To register, click here.
About the author Ernest Tan
Ernest Tan, author of Raising Financially Savvy Kids, is a father of three and an experienced financial planner. With over 18 years of experience as a Certified Financial Planner, Master Money Coach, and Money Trainer and Facilitator, he started Jopez Academy to impart the right money habits and financial literacy skills via games to preschoolers, as well as primary and secondary school children.
Passionate about empowering teachers and parents with practical money and business skills so that they may inculcate in children the right business habits and money values, hundreds of young children have benefited from his financial and entrepreneurship programmes for the past six years. Ernest also helps couples as well as teenagers and their parents resolve financial issues that strain their relationships. Through his powerful and easy-to-use financial programmes, he hopes to help people acquire new financial and wealth habits, save, invest, and materialise their dreams, regardless of their financial situation.