Is your little one a huge fan of Pororo The Little Penguin and Tayo The Little Bus?
Well, grab your keys and gear up for a fun-filled adventure to Pororo Park Singapore & Tayo Station! Both character-based kids indoor playgrounds are based on the beloved South Korean animation series Pororo The Little Penguin & Tayo The Little Bus. Each play park has it's own unique charm and experiences.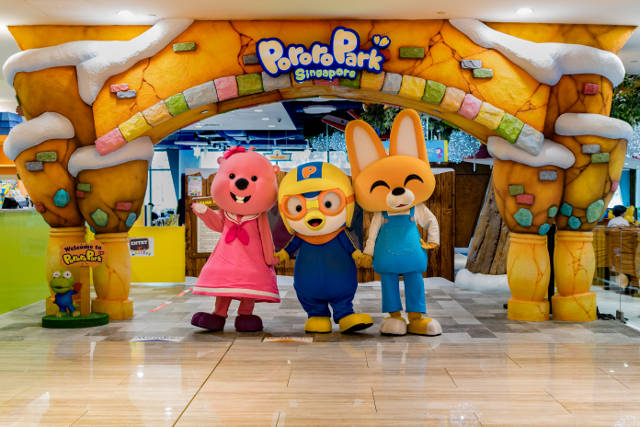 Pororo Park Singapore
Go on an adventure with your friends at the one & only Pororo Park Singapore! Packed with unique and classic attractions alike, Pororo Park Singapore offers a safe and secure environment for kids between 1-12 years old to explore and create everlasting memories!
Many fun-filled activities await you; Dive into the Shark Ball Pool, Dig into the Hinoki Pit, Play-pretend at Petty's supermarket and explore with your friends at Poby's Playgym. Don't forget to hop aboard our star attraction, Pororo Express Train when it's at the station!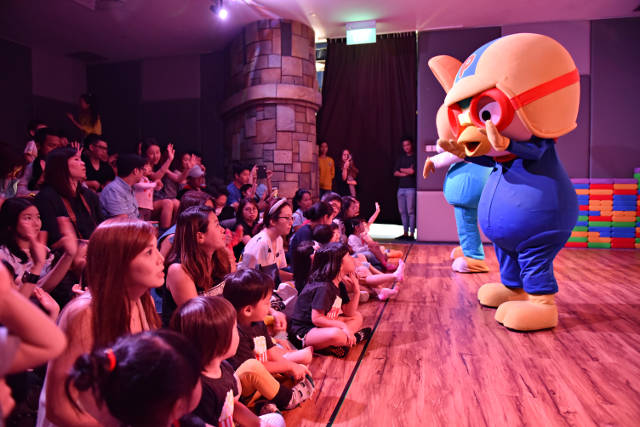 But wait, there's more!
Only at Pororo Park Singapore, get a chance to meet Pororo & Friends in person. Get up-close and personal with the lovable penguin himself in our meet & greet sessions. Not only that, sing & dance along to your heart's content with them in our Pororo & Friends live daily shows.
Location: Marina Square, #02-29
Opening Hours: Monday-Friday, Sunday: 10:30am-8pm | Saturday, PH: 10:30am-9pm
Tel: +65 6250 9700
Website: www.pororoparksg.com
Facebook: Pororo Park Singapore
*************************************
Tayo Station
Tayo Station, a newly opened kids character-based indoor playground that puts a spin on edutainment and sensory play for young children between 1 to 12 years old.
The play park boasts the perfect environment to simulate and educate kids on road safety in a fun and hands-on way! So, rev up your engines and put your road safety knowledge to the test at Tayo's Road Circuit!
Hop into our Cliff Ball Pool and, for the older kids, challenge your strength and dexterity on our Cliff Wall! Grab your buckets and spades for some sensory play, at the all-time favourite Poco's Hinoki Zone!
Last but not least, explore the massive 3-storey-high Gani's Playground where a new adventure awaits you every time!
All attractions were carefully crafted to entertain while offering a healthy level of challenge for all kids to overcome and grow. A fun-filled road safety adventure awaits you at your next stop, Tayo Station!
Location: E!Hub @ Market Square, 1 Pasir Ris Close, Level 3
Opening Hours: Monday-Friday: 11am-8pm | Saturday-Sunday, PH, SH 10:00am-9pm
Tel: +65 6283 7900
Website: www.tayostation.com
Facebook: Tayo Station
---
TNAP x Pororo Park Singapore & Tayo Station Giveaway
Stand a chance to win a Silver Membership to both indoor play parks (Pororo Park Singapore & Tayo Station) worth $499!
Perks & Benefits as a Silver Member:
25 child admission visits between Tayo Station & Pororo Park Singapore
Unlimited weekday playtime
Free admission for first two accompanying adults per visit
10% off Tayo Station Birthday Packages
10% off Tayo Station Merchandise
Additional benefits at Pororo Park Singapore
10% off Pororo Birthday packages
10% off Pororo merchandise
10% off Loopy's Cafe
To take part in the giveaway, follow the steps below:
1. Like and Follow us on Facebook or Follow us on Instagram.
2. Join at least one of our Facebook Groups below:
3. Fill in the form:
The giveaway has ended.
4. Like and Share (set to public) this Facebook post.
Giveaway ends 31 October 2018.
Terms and conditions apply. Please also read our Privacy Policy.
For more contests and giveaways, go to The New Age Parents Contest Page.