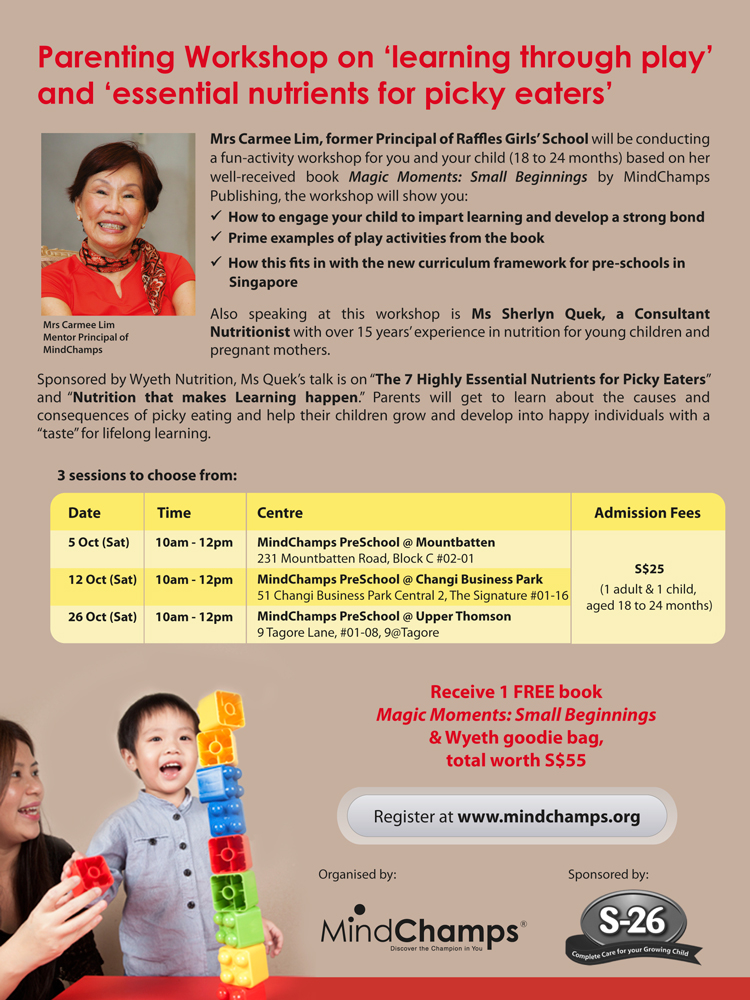 Mrs Carmee Lim, former Principal of Raffles Girls' School, will be conducting a fun-activity workshop for your and your child (18 to 24 months) based on her well-received book Magic Moments: Small Beginnings.
Also speaking at this workshop is Ms Sherlyn Quek, a Consultant Nutritionist. Parents will learn about the causes and consequences of picky eating and help their children grow and develop into happy individuals with a 'taste' for lifelong learning.
There will be 3 sessions to choose from. Find out the schedule here.
Receive 1 FREE book Magic Moments: Small Beginnings & Wyeth goodie bag, total worth $55.
Register today at www.mindchamps.org.