Have fun staying in when school's out! The National Library Board (NLB) has lined up a slew of online activities and resources during the June school holidays (29 May to 27 June 2021) for the whole family. There is something for everyone, from storytelling sessions to cybersecurity workshops, and even an eco-parenting talk. Check these out especially while the Phase 2 (Heightened Alert) is ongoing till 13 June 2021.
1. Online storytelling sessions for children in English and mother tongue languages on Facebook
To entice children to read during the school holidays, we will be offering online storytelling sessions in English, Chinese, Malay and Tamil. The sessions, which last between 5 and 15 minutes, will be hosted by librarians, volunteers, corporate partners and local authors. These pre-recorded sessions will be available on the respective Facebook pages below and our YouTube channel.
Follow us on Facebook and stay tuned for more updates on Storytime.
⇒ Related Read: Improving Your Child's Mandarin Through Storytelling

| | | |
| --- | --- | --- |
| Language | Frequency | Topics |
| English | 2nd and 4th Saturdays monthly, 10am | Stories suitable for children aged 4 to 10 |
| Chinese | 1st and 3rd Fridays monthly, 7.30pm | Stories suitable for children aged 4 to 8. |
| Malay | 1st and 3rd Saturdays monthly, 11.30am | Stories suitable for children aged 4 to 8. |
| Tamil | 1st and 3rd Fridays monthly, 7pm | Stories suitable for children aged 4 to 8. |
2. School holiday programmes specially for the June term break
Through short, fun videos, the School Holiday Special with Librarians programme will guide children to make various objects or glean tips inspired by books on different themes and topics such as S.T.E.A.M (Science, Technology, Engineering, Arts and Mathematics). For example, Stay Curious with Your Child features bite-sized activities and reading resources that parents can explore with young children, while Teen·Things offers popular activities to challenge teens and inspire creativity. Follow our Facebook page to be notified when the sessions go live.
3. Book Bugs: Explorers of Stories Past
Book Bugs: Explorers of Stories Past, the third edition of NLB's popular bug-themed collectible card game, promises another slate of exciting activities this June.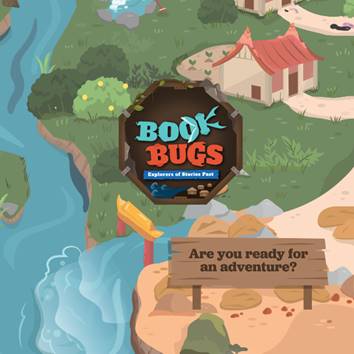 Book Bugs aims to cultivate a love for reading and an appreciation for local and regional folktales through play. Children can look forward to new content based on local and regional stories in English and mother tongue languages.
Besides a series of curated printable activities on the dedicated microsite that families can work on at home, there are also story comics, WhatsApp and Telegram sticker packs, wallpapers and other bonus items that enable children to fully experience the Book Bugs programme. These are uploaded every second Monday of the month.
Find out more here, and stay tuned for more trivia, card releases, do-it-yourself activities and programmes on NLB's social media channels.
4. Digital making programmes
MakeIT at Libraries offers library users a dedicated space with tools, equipment, and hardware kits that enable individuals to Learn, Tinker and Create, in both digital and traditional mediums.
For safety, we have restricted the physical programmes available. Do join our free online live-streamed workshops on the topics of coding, robotics, 3D printing and other forms of digital fabrication and making. No prior expertise or experience is required. Recommended for ages 13 and up.
Browse the available sessions on NLB's event portal here or follow our Facebook page.
5. D.I.Y. Resources
Take your pick from fun D.I.Y. printables, discussion worksheets, inspiring S.T.E.A.M. activities, literary quizzes and reading resources that engage children, teens, families and educators in reading and learning. Find out more here.
6. Teen eReads
Check out curated ebooks in new and exciting themes that teens can enjoy anytime, anywhere. Available on the NLB mobile app, OverDrive and Libby.
7. NLB's talks, programmes and activities now available online
Please register for the below online programmes on NLB's GoLibrary website. The programmes will be conducted on the Zoom platform.

Programme
Date and time
Toddler Songs and Rhymes

Boost your tot's development through an enjoyable virtual session with songs and rhymes. This programme targets parents and toddlers 1-3 years old.

29 May 2021, 11am – 11.20am
4 June 2021, 2pm – 2.20pm
11 June 2021, 11am – 11.20am
15 June 2021, 4pm
25 June 2021, 11am

Baby Songs and Rhymes

Songs and rhymes play an important role in stimulating babies' language development. In this virtual session, parents of babies 1 year old and below will be introduced to simple songs, action rhymes and fingerplay that they can use to interact and bond with their babies.

29 May 2021, 3.30pm – 3.50pm

[WordPlay] Classified: A Detective's Training Manual

In order to be a good detective, you need to be an excellent observer and write up detailed case notes. Join AJ Low, the husband-and-wife team behind the bestselling Sherlock Sam mystery series, as they teach you how to investigate, record and write a story about a day-in-the-life of a super-organised super sleuth. Be warned: Your five senses will be put to the test!

Suitable for children aged 9 to 12.

5 June 2021, 10am – 11.30am

The Link Between Food Allergy and Eczema in Young Children

This talk on eczema will be hosted by the National University of Singapore Professor and Senior Consultant and Head of Paediatric Allergy and Immunology at National University Hospital, Hugo Van Bever. Learn about the connection between food and eczema flare-ups in kids, and what impact they have on each other. We will also be dishing out tips on treatment and prevention.

5 June 2021, 11am – 12.30pm

Adventure with Smiley

An interactive and engaging financial literacy programme tailored for children aged 4-8. Join us as Smiley, POSB's very own squirrel mascot, explains concepts such as the value of money, savings and banking to kids and teaches them about financial sustainability through short, interactive activities. With the custom-made learning materials and hands-on activities, kids can put their learning into practice at home.

Suitable for children aged 4 to 8.

9 June 2021 and 26 June 2021, 10.30am – 11.30am

How to Go Safe Online (Secondary School edition)

Learn about the different types of cyber threats lurking in your daily life; the importance of cybersecurity; and basic cyber hygiene tips to protect yourself from cybercriminals.

Digitalisation, especially in the post-COVID-19 environment, has changed the way we live, work and play. Many young Internet users leverage online platforms and digital solutions for learning, playing games or shopping.

It is thus timely to get up to speed with the potential pitfalls in cyberspace, from malicious software to online scams.

Suitable for teens aged 13 to 17.

12 June 2021, 10am – 10.30am

How Do You Feel? – Storytelling, writing & illustration workshop with Quek Hong Shin

In this one-hour workshop, illustrator Quek Hong Shin will read his book Universe of Feelings, a picture book published by Superhero Me, a local community arts initiative.

Participants will get to explore the many emotions that people experience, and how everyone expresses feelings in different ways. There will also be a segment called "Emotions Vocabulary", where children learn words that describe specific emotions under the broad umbrellas of Happy, Sad, Angry, Calm and Scared.

Quek will also guide the children in drawing faces that express how they are feeling. Suitable for children aged 4 to 6.

12 June 2021, 10.30am – 11.30am

Storytime Saturday

Besides sparking creativity and imagination, stories also enhance children's vocabulary and attention span. Join us for a session where the folks from the Storytelling Association (Singapore) spin yarns that will keep your children spellbound! Suitable for children aged 4 to 9.

12 June 2021, 11am – 11.30 am

How Sweet Should You Be?

Almost everything you eat contains sugar, but how much is too much? This interactive talk pitched at youngsters aged 13 and up aims to help them be more sugar-smart.

Topics include:

How excessive sugar intake can affect mood and academic performance and lead to chronic diseases
Guidelines for sugar intake
Sources of sugar
Sugar content in popular beverages
Ways to reduce sugar intake

12 June 2021, 2pm – 3pm

Nurturing with Nature

Join us for this special talk by backtogroundzero, a local non-profit community group that advocates mindfulness for the planet, others and ourselves. Step into a magical world where mindfulness and environmental sustainability intertwine. Learn about eco-parenting and the importance of mindfulness in early education, get nifty tips on how to Nurture with Nature in sunny Singapore, and be ready to pepper the special Guest Parent with questions!

19 June 2021, 10am – 11am

Reading: Greek Mythology with BookOrators

Get a crash course in Greek gods and myths in this fun and informative workshop for upper primary students.

Find out what myths are and re-create your own based on the story of Prometheus – the god who (supposedly) brought fire to humanity. You will also learn and practise persuasive techniques, an important literary skill, through fun group activities.

20 June 2021, 10am – 11am
How to Go Safe Online (Primary School edition)

Children are venturing online at an earlier age, especially in the post-COVID reality. Inoculate them against cyber threats with this session, which highlights the dangers to look out for and dispenses tips on good cyber hygiene habits.

Suitable for children aged 7 to 12; parents are welcome to attend with their children.

26 June 2021, 10am – 10.30am
[WordPlay] Creating Impact: Greta Thunberg Style

Most people – yes, even adults – dread it. But public speaking is an essential skill, whether it's a show-and-tell session in school or a make-or-break presentation at work. Join us as we explore the science behind climate change and use it as a springboard for participants to share their ideas – through mini-presentations.

Suitable for children aged 9 to 13.

26 June 2021, 2.30pm – 4pm
---
It is the one month June school break, we have compiled a list of activities and things to do this June School Holidays. Click the image to find out more.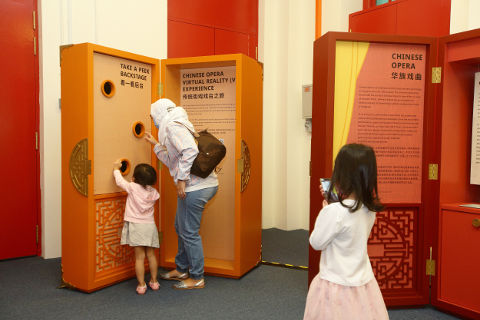 * * * * *
If you find this article useful, do click Like and Share at the bottom of the post, thank you.
Want to be heard and seen by over 100,000 parents in Singapore? We can help! Leave your contact here and we'll be in touch.