Sustained high number of dengue cases at the start of the year could lead to the continuation of last year's DENV-3 outbreak and thus another large dengue outbreak in Singapore this year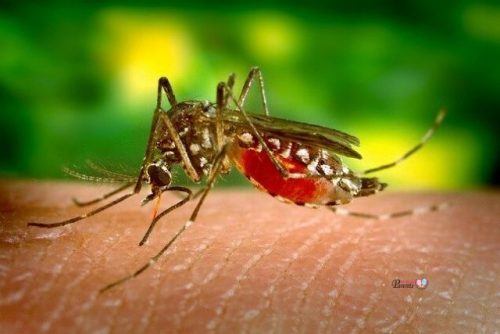 Weekly dengue cases have remained high going into 2023, with 279 cases reported last week. This is almost double the number of cases reported in the same period last year (2022). The continued high number of dengue cases at the start of the year increases the risk of an early surge in cases in the coming months and could lead to another dengue outbreak in Singapore this year. The National Environment Agency (NEA) reminds everyone to urgently remove potential mosquito breeding habitats in their homes and surrounding areas, stay vigilant against the continuing dengue threat, and help to prevent an early rise in dengue cases.
➡️ Related Read: What You Need to Know About Dengue Fever
As of 18 January 2023, there are 82 active dengue clusters, with 13 large clusters (i.e. clusters with 10 or more dengue cases). Dengue virus serotype 3 (DENV-3) remains the predominant serotype circulating across the island. Our population's immunity to DENV-3 is low, thus more people are susceptible to infection with this serotype. DENV-3 was detected in 11 of the 13 large dengue clusters. Clusters with relatively fast rate of dengue transmission include the: 81-case cluster at Hougang Avenue 1, 46-case cluster at Lorong 4 Toa Payoh, and 34-case cluster at Hougang Avenue 6. There is thus a high risk that a large number of dengue cases will lead to a continuation of last year's DENV-3 outbreak in Singapore.
In December 2022, the Aedes aegypti mosquito (the primary dengue vector) population remained high in Singapore and was about 24 percent higher than in the same period in December 2021. The high Aedes aegypti mosquito population, together with the circulation of the previously uncommon DENV-3 serotype, requires urgent collective action to deprive mosquitoes of potential breeding habitats, by removing stagnant water from our environment and maintaining good housekeeping. The most common Aedes mosquito breeding habitats found in homes in 2022 were: domestic containers, flower pot plates/trays, and ornamental containers (e.g. vases).
Advisory for upcoming Lunar New Year Period
Aedes mosquitoes can breed in clean stagnant water found in our homes and other premises. As the Lunar New Year festive season approaches, homes and other premises are decorated with more ornamental plants. In anticipation of this, NEA has stepped up inspections at all plant nurseries. In addition, NEA has launched a festive publicity campaign¹ and distributed to plant nurseries a festive dengue prevention package. This package includes red packets and posters with dengue prevention messages, to remind both plant sellers and buyers to maintain vigilance and prevent mosquito breeding.
Those with plants at home and at their premises are urged to take care of their plants, to prevent them from becoming mosquito breeding habitats, by ensuring that water does not accumulate in the flower pot plates or on top of any hardened soil. All stakeholders are urged to prevent mosquito breeding by regularly practising the following 'B-L-O-C-K' steps:
'B-L-O-C-K' steps
Break up hardened soil
Lift and empty flowerpot plates
Overturn pails and wipe their rims
Change water in vases
Keep roof gutters clear and place BTI insecticide inside
➡️ Related Read: How to Improve Your Dengue Recovery
Homeowners doing spring cleaning are also reminded to properly dispose of any refuse, including large furniture or household items, to avoid the discarded materials from becoming unintentional mosquito breeding habitats.
¹ More information on NEA's campaign is available at NEA's Clean & Green Singapore's website.
* * * * *
Like what you see here? Get parenting tips and stories straight to your inbox! Join our mailing list here.
Want to be heard 👂 and seen 👀 by over 100,000 parents in Singapore? We can help! Leave your contact here and we'll be in touch.