Dengue risk drivers – high Aedes aegypti mosquito vector population, high baseline of dengue cases at start of the year, and continued prevalence of Dengue virus serotype 3 (DENV-3) – could lead to another dengue outbreak in 2023.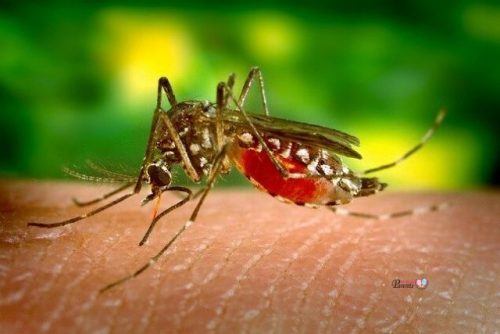 The National Environment Agency (NEA) launched the annual National Dengue Prevention Campaign today, ahead of the traditional peak dengue season from June to October. At the event, Senior Parliamentary Secretary for Sustainability and the Environment, Mr Baey Yam Keng, urged members of the public and all stakeholders to take urgent collective action to reduce mosquito breeding habitats in the fight against dengue, to avert another major dengue outbreak in 2023.
As part of the campaign launch at Kampong Glam constituency, Mr Baey shared the dengue outlook for 2023, and called for intensive and concerted community effort to prevent mosquito breeding. Mr Baey also toured the "Little but Lethal" dengue art exhibit on severe dengue symptoms, HDB common areas, a neighbouring construction site, and several shophouses, urging local stakeholders to take immediate action.
More dengue cases expected in 2023
Weekly dengue cases since the beginning of the year have remained above 100. A contributing factor to the relatively high weekly baseline at the start of 2023 is the high Aedes aegypti mosquito population detected in the community, which is 16 per cent higher than during the same period in February 2022. Another factor is the continued prevalence of the previously less common Dengue virus serotype 3 (DENV-3), which has been detected in large dengue clusters across the island. Community exposure, and hence immunity, to DENV-3 is low, despite this serotype being the main driver of last year's dengue outbreak.
Singapore had experienced two-year dengue outbreaks in 2013 and 2014, 2015 and 2016, and 2019 and 2020. If left unchecked, the presence of key drivers for dengue transmission – high Aedes aegypti mosquito population, high baseline of dengue cases at the start of the year, and low population immunity against the prevalent DENV-3 serotype – may lead to another dengue outbreak in 2023.
As of 24 March 2023, over 2,000 dengue cases have been reported, and the risk of dengue transmission remains high. There are currently 39 active dengue clusters, and DENV-3 has remained the predominant serotype since 2021.
The warmer months from June to October usually see higher dengue transmission in Singapore, due to accelerated development of the Aedes mosquito vector and faster multiplication of the Dengue virus in mosquitoes. As NEA expects a surge in the number of dengue cases in the coming months, it is critical that all residents and stakeholders take immediate action to suppress the Aedes mosquito population and break disease transmission.
Over six times more dengue cases reported in 2022 than in 2021
Figure: Number of dengue cases from 2019 to 2022
A total of 32,173 dengue cases were reported in 2022. This is the second highest number of cases in a year – the record high being 35,266 cases in 2020, and over six times the total number of cases in the whole of 2021. In 2022, NEA conducted about 911,000 mosquito inspections islandwide and uncovered about 23,600 mosquito breeding habitats[¹]. At dengue cluster areas, about 66 per cent of Aedes mosquito breeding detected were in homes, 26 per cent in public areas, and 3 per cent at construction sites. During the same period, 11,800 enforcement actions[²] were taken against owners of premises for mosquito breeding. About 750 fines and 129 Stop Work Orders were issued to construction sites, and 75 contractors were charged in court for repeat offences.
Concerted community action and sustained vector control efforts urgently required
NEA's National Dengue Prevention Campaign aims to rally the community to take immediate action to reduce the number of dengue cases, by highlighting areas that are at higher risk and health consequences of dengue, through this year's tagline: 'Little but Lethal'[³]. The campaign's key visual features severe dengue symptoms experienced by three dengue survivors (refer to Annex for campaign's key visual). Ground outreach efforts will be jointly led by local Grassroots Advisers and Leaders, with support from NEA's volunteers. Together, they will conduct house visits at dengue cluster areas and areas with high Aedes aegypti mosquito population, advise residents on common mosquito breeding habitats, and share dengue prevention tips. To sustain a high level of awareness, the islandwide outreach will be carried out over at least three months.
➡️ Related Read: What You Need to Know About Dengue Fever
To complement existing dengue control efforts, as part of Project Wolbachia – Singapore, NEA has released male Wolbachia-Aedes mosquitoes at eight additional sites since July 2022, bringing the total coverage to about 30 per cent of all HDB blocks and 9 per cent of landed residential areas in Singapore. However, Project Wolbachia is not a silver bullet. While the project is expected to bring down the Aedes aegypti mosquito population and reduce dengue transmission at release sites, it cannot replace community efforts to ensure good housekeeping, as mosquito breeding could hamper the effects of the Wolbachia-Aedes suppression technology.
NEA urges everyone to maintain good housekeeping and ensure that essential vector control measures are undertaken at all premises under their responsibility, to further reduce dengue case numbers. Residents, especially those residing at dengue cluster areas, are reminded to carry out the 'S-A-W' actions to protect themselves and their loved ones against dengue:
Spray insecticide in dark corners around the house
Apply insect repellent regularly
Wear long-sleeve tops and long pants
All stakeholders should also take immediate action to suppress the Aedes mosquito population and break disease transmission, by regularly practising the 'B-L-O-C-K' steps:
Break up hardened soil
Lift and empty flowerpot plates
Overturn pails and wipe their rims
Change water in vases
Keep roof gutters clear and place BTI insecticide inside
➡️ Related Read: How to Improve Your Dengue Recovery
¹ Inspection figures provisional as of 11 Jan 2023
² Enforcement figures provisional as of 13 Mar 2023
³ More information on NEA's National Dengue Prevention Campaign 2023 is available at NEA's Clean & Green Singapore website
* * * * *
Like what you see here? Get parenting tips and stories straight to your inbox! Join our mailing list here.
Want to be heard 👂 and seen 👀 by over 100,000 parents in Singapore? We can help! Leave your contact here and we'll be in touch.