Abbott recently launched a lifestyle quiz – My Kids Potential – which revealed the top 5 food items that local children do not enjoy. Find out how we can help them achieve their fullest potential through a balanced diet.
Receive a FREE* PediaSure Gift Pack worth $30!
Boost your child's nutrition & fulfill his potential. Include PediaSure as a part of your little one's daily diet to help fill nutritional gaps. Give your child the boost of complete nutrition to maximise his potential.
Find out more here.
* Terms and conditions apply.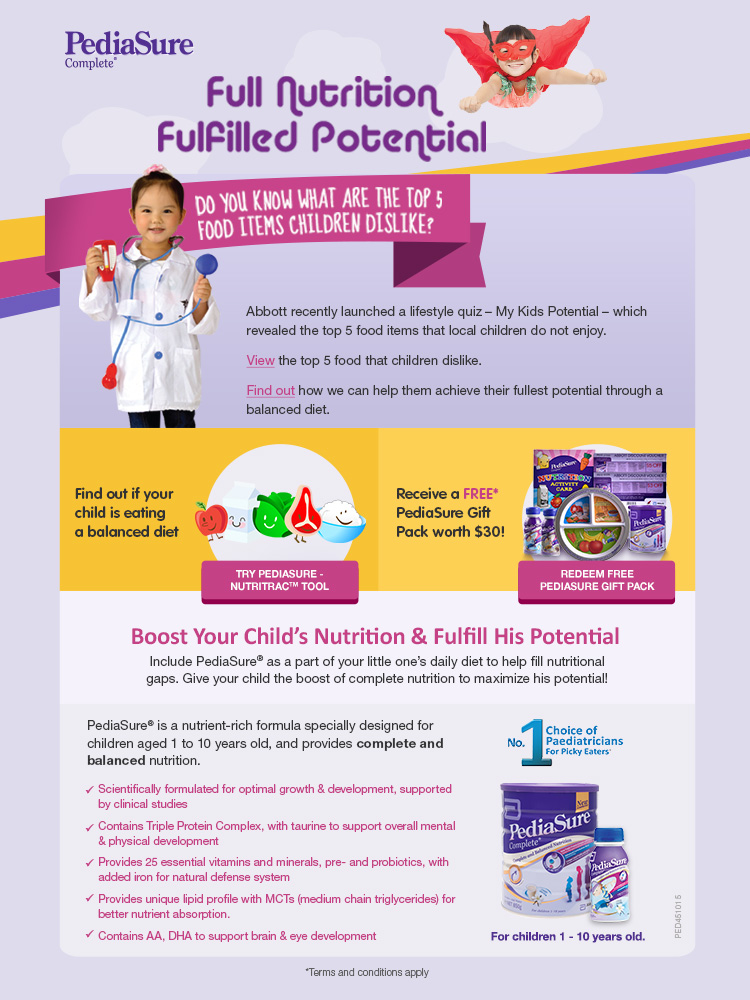 Click here for a larger view.