Directed by: Christopher N. Rowley
Starring: Raffey Cassidy, Joan Collins, Emily Watson
Genre: Fantasy
Rating: PG
Runtime: 98 minutes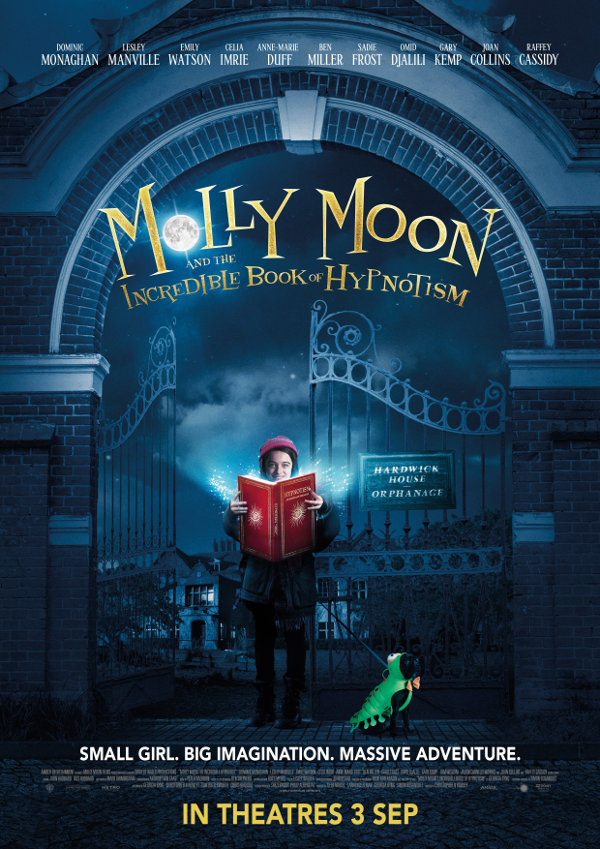 Orphan, Molly Moon, lives a hard life in a cold, run down orphanage, run by Miss Adderstone, a woman of cruel rules. Then one day, Molly finds a book, 'Hypnotism, An Ancient Art Explained'.
Can she learn its lessons and hypnotise her way out of her miserable life? Can she use hypnotism to get back to her friend, Rocky, who has been adopted? Molly starts by hypnotizing Petula the pug and amazingly, it works!
Perhaps hypnotism can do more for Molly than she ever even dreamed of. After watching this film, take care when you use hypnotism to get what you want. For, as Molly finds out, though hypnotism can make your dreams come true, things can get out of control too and you may find yourself in places that you don't want to be, at all!
In Shaw Theatres 3 September 2015.