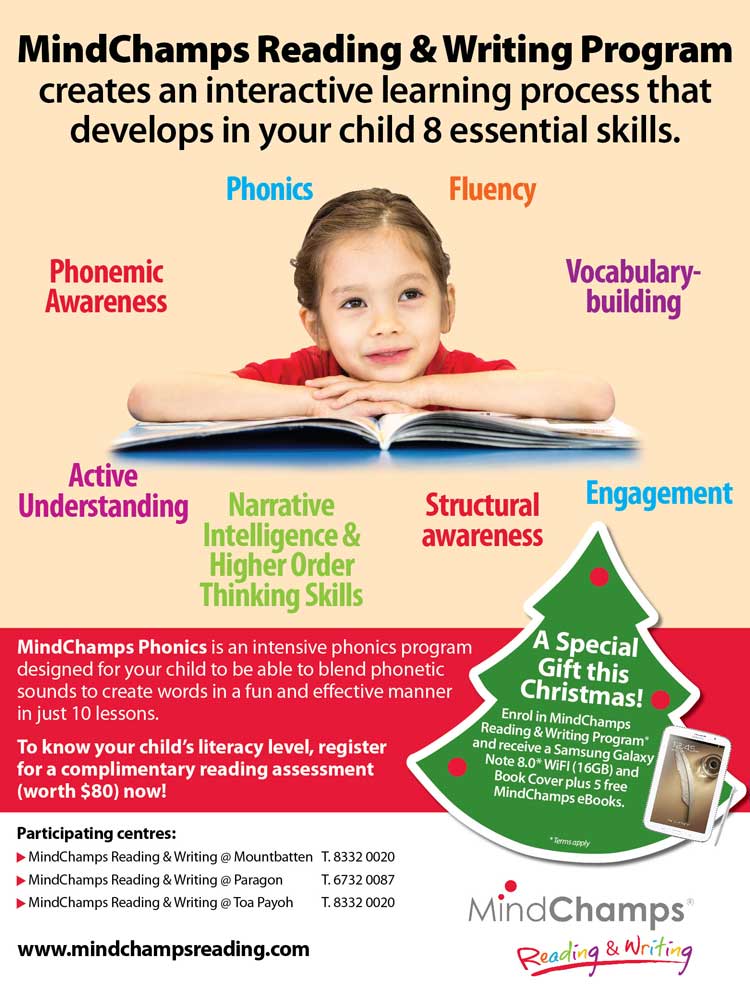 ---
MindChamps Reading & Writing Program creates an interactive learning process that develops in your child 8 essential skills: Phonics, Fluency, Vocabulary-building, Engagement, Structural awareness, Narrative Intelligence & Higher Order Thinking Skills, Active Understanding and Phonemic Awareness.
To know your child's literacy level, register for complimentary reading assessment (worth $80) now!
A Special Gift this Christmas! Enrol in MindChamps Reading & Writing Program* and receive a Samsung Galaxy Note 8.0* WiFi (16GB) and Book Cover plus 5 free MindChamps eBooks.
Website: www.mindchampsreading.com
* Terms apply.