MindChamps PreSchool – Voted the No. 1 choice by Singapore parents for 3 years consecutively. Welcome Days on 25 September to 21 October 2017. Visits are strictly by appointment only.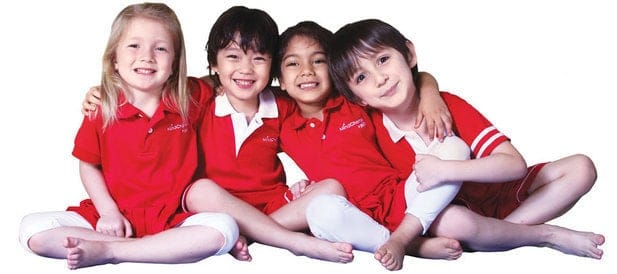 MindChamps PreSchool has been awarded the Influential Brands – Top Brand 2016 Winner in the pre-school education category. This marks the third year that MindChamps PreSchool was accorded this prestigious award, since our first win in 2014.
You are invited to come and visit our preschools to experience a personalised MindChamps PreSchool tour and find out why we are voted the top choice for preschool education. Interact with our friendly principals and teachers and get to know us better!
Visit us today at one of our preschool centres islandwide to find out why we are the preferred pre-school for young champ!
Click here to RSVP. Visits are strictly by appointments only.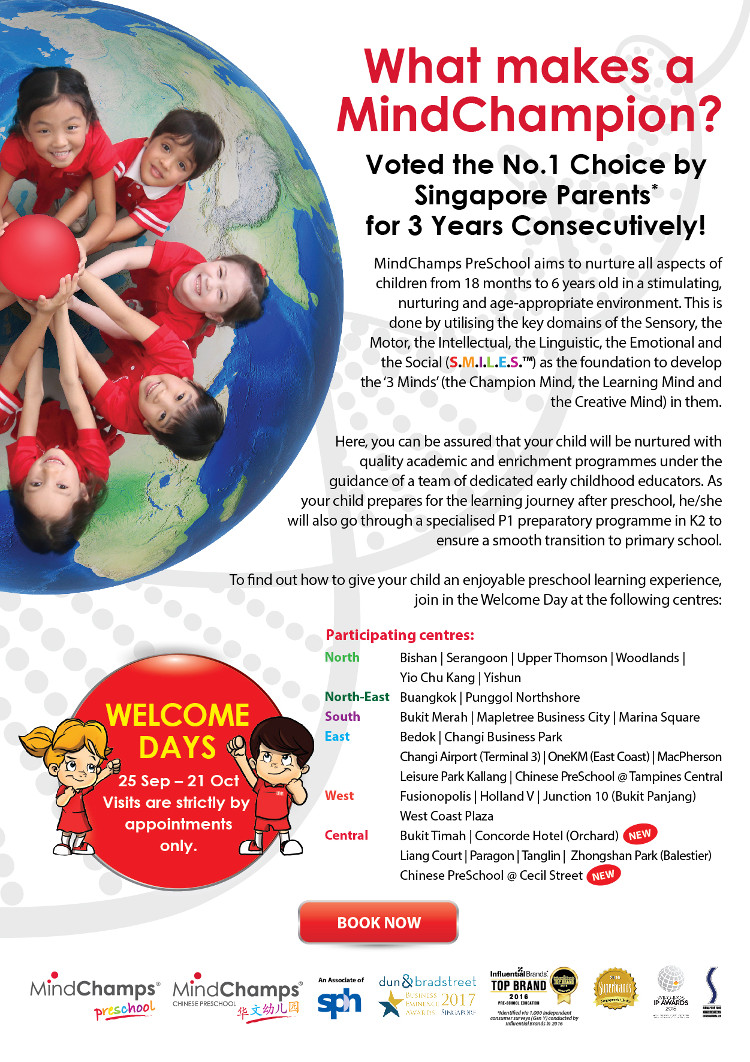 * Terms and condition apply.