Join us on our Welcome Day!
Dates: 5, 12, 19, 26 March 2016
Time: 10am to 12.30pm
Nurture all aspects of your pre-schooler (18 months – 6 years old) with MindChamps PreSchool's world proprietary curriculum that is uniquely synthesised from the 4 domains of Early Childhood Education, Neuroscience, Child Psychology and Theatre.
We adopt a holistic approach in our bilingual academic and enrichment programs, Imbued with opportunities for personal development, we aim to equip our young champs with the essential skills to take on their future learning journey with confidence and ease.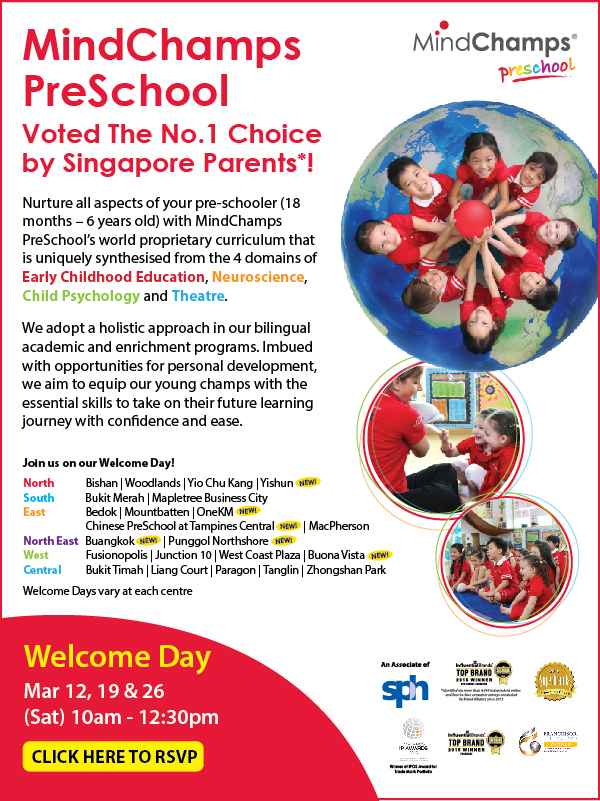 Welcome Days vary at each centre.