Date: 18 November 2017
Venue: Singapore Sports Hub
Event Organisers: OCBC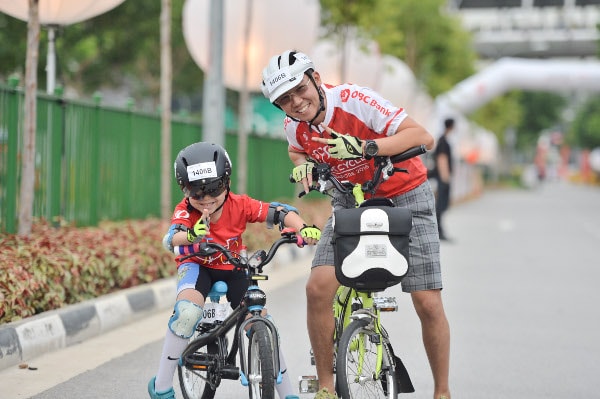 Introduce your little ones to some fun on wheels at the OCBC Cycle 2017, as Singapore's largest mass cycling event returns with the Mighty Savers® Kids and Family Rides 'Bubbly Fun'. Children from the ages of 2 to 12 can look forward to cycling their way through curtains of endless bubbles as parents capture their picture-perfect snapshots.
OCBC card members enjoy a 10% discount off the relevant full rate registration fees.
This year, all participants of the non-competitive rides of OCBC Cycle 2016 and 2015 enjoy a S$3 Loyal Cyclist discount off the online registration fee of any non-competitive ride category and in as many non-competitive ride categories. You will enjoy another 10% discount if you make payment with an OCBC credit/debit card.
Expect great experiences and deals as you can stand to win exclusive promotions, prizes or even attend fascinating workshops and activities for a small donation of $6 to charity.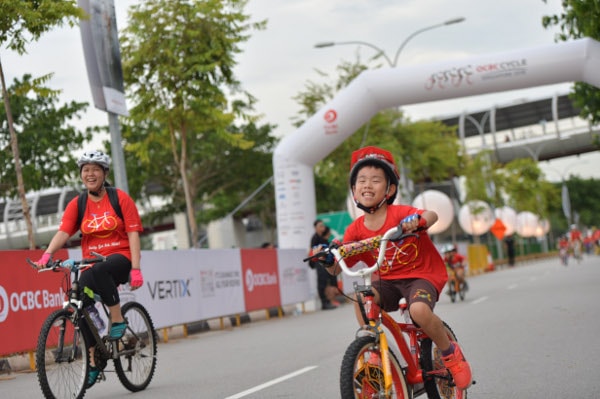 Registration for the event is open and you may register here.