Join us at the Little Skool-House On-The-Green for our Open House Carnival!
7 Nov 2015 10am to 2pm
Registration for 2016 is now open.
Preparation for life in the 21st century requires children to have a myriad of learning dispositions. At The Little Skool-House, we provide opportunities for children to become Creative Innovators, Risk-Takers, Independent Thinkers, Effective Communicators and Inquirers.
Exclusive activities for participating parents and child at Little Skool-House On-The-Green Open House.
First 10 to register for our Open House will receive an exclusive an exclusive goodie bag! Call us at 6759 0393 to register now!
Register via www.littleskoolhouse.com.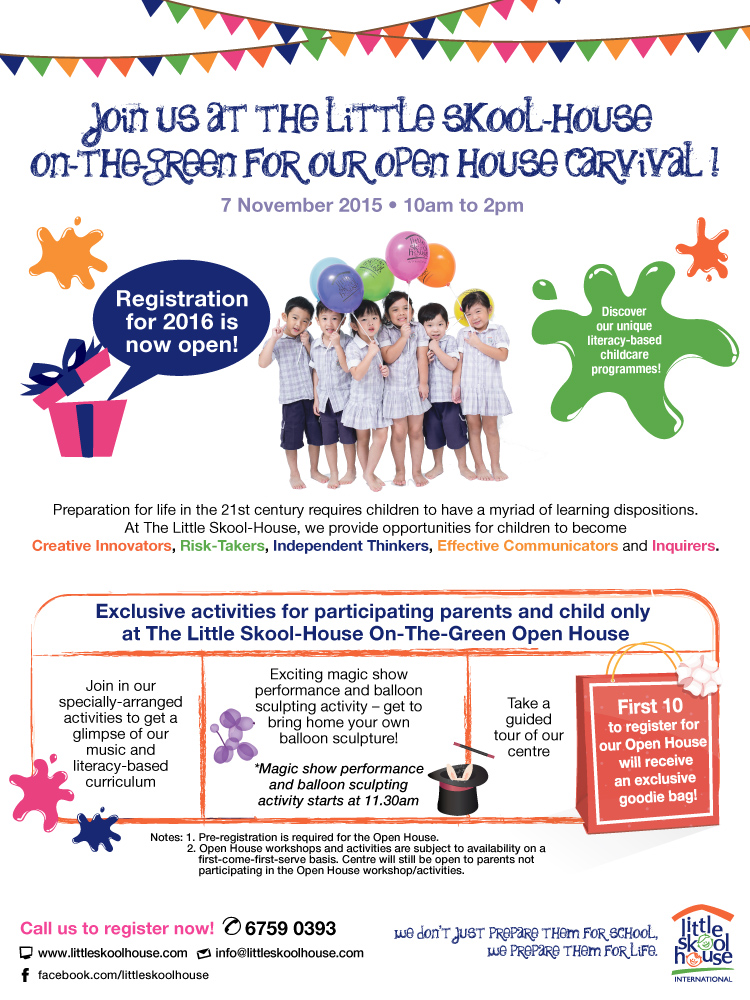 Click here for a larger view.