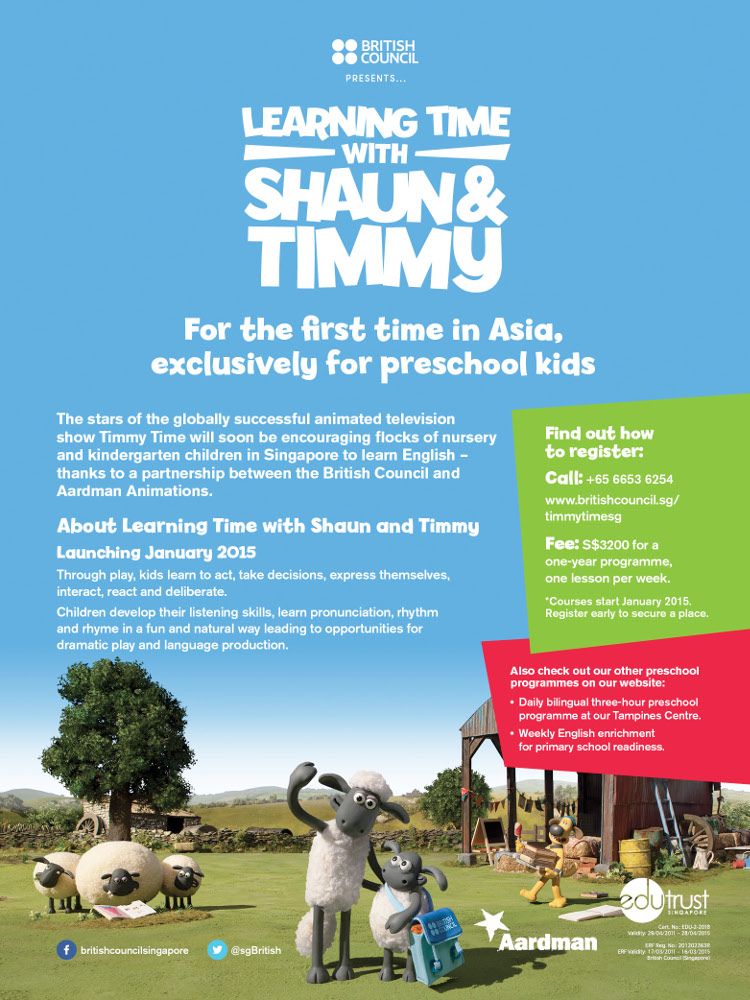 Click here for a larger view.
---
British Council presents
Learning Time with Shaun and Timmy
For the first time in Asia, exclusively for preschool kids
The stars of the globally successful animated television show Timmy Time will soon be encouraging flocks of nursery and kindergarten children in Singapore to learn English – thanks to a partnership between the British Council and Aardman Animations.
About Learning Time with Shaun and Timmy Launching January 2015:
Through play, kids learn to act, take decisions, express themselves, interact, react and deliberate.
Children develop their listening skills, learn pronunciation, rhythm and rhyme in a fun and natural way leading to opportunities for dramatic play and language production.
Find out how to register: Call 6653 6254 or visit www.britishcouncil.sg/timmytimesg
* Courses start January 2015. Register early to secure a place.
Also check out our other preschool programmes on our website:
Daily bilingual three-hour preschool programme at our Tampines Centre.
Weekly English enrichment for primary school readiness.