Enjoy $100 Off Monthly Fees for Full-Day Preschool Students at LEAP SchoolHouse.
Only for TNAP Readers! Flash this email when you enrol to receive 1 set of Uniform FREE.
Sign up for any enrichment trial class and save $20! U.P. $60 per trial class! Sign up for your trial class.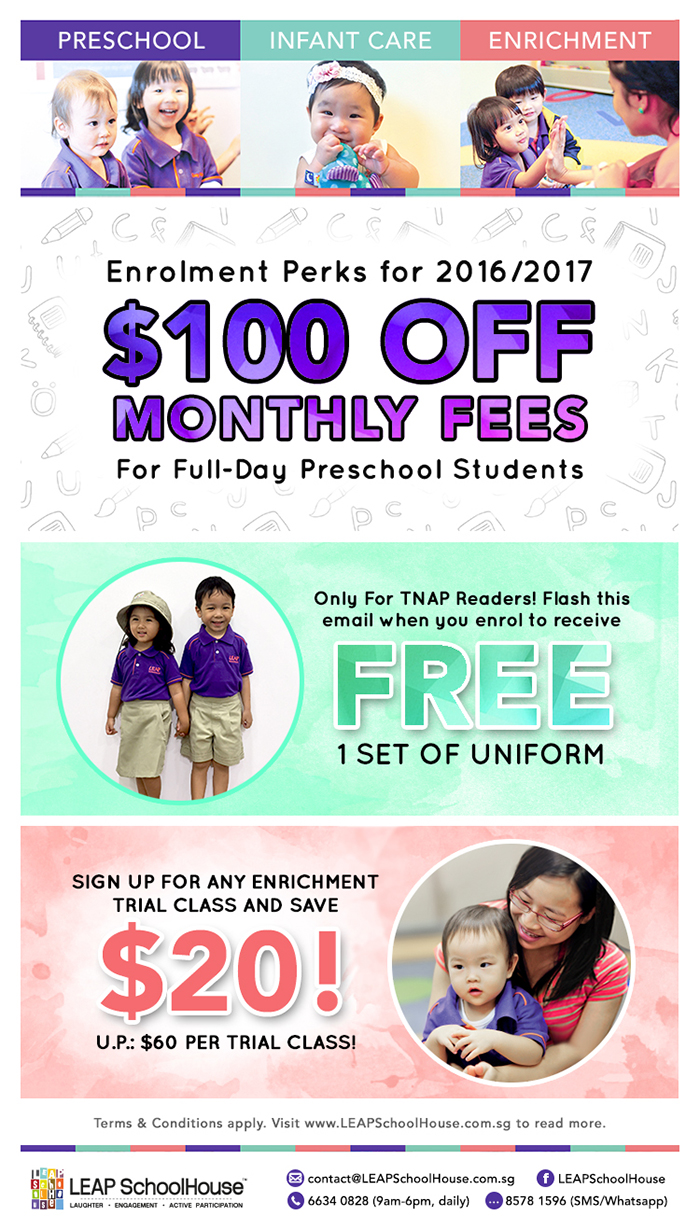 Terms and conditions apply. For more information, visit us at LEAP SchoolHouse