PLAY AND LEARN AT "KIDZPOP PLAYFEST" THIS JUNE HOLIDAYS
Paddle Pop and KidZania Singapore support Health Promotion Board's focus on making healthier choices, championing a roadshow series on responsible snacking habits
Paddle Pop, one of Singapore's favourite kids' ice cream brands, together with Singapore's largest edutainment role-play attraction, KidZania Singapore, and the Health Promotion Board (HPB), will be hosting KidZPop PlayFest, a three-week long series of roadshows with games and activities, happening during the June holidays.
This marks a commitment to empower children with decision-making skills and good habits such as responsible snacking. The event aims to educate parents and children about the healthier way of life through fun yet impactful activities and games.
Developing Habits to Play, Live and Eat Well
"With Paddle Pop, we strongly believe that within a healthy, balanced diet and active lifestyle there is a place for occasional treats, or fun foods. At less than 200kcal and carrying HPB's Healthier Choice Symbol, the Paddle Pop Twister range is both responsibly reformulated for kids and exciting to eat. Children should be empowered from young to learn to make decisions, and as advocates for responsible snacking, we want to ensure they learn to strike the right balance between fun, food and friends & family," said Ellen Yap, Marketing Manager, Foods & Refreshment, Unilever Singapore.
"Making decisions as a child can be a daunting experience. KidZania Singapore empowers children to learn through play and develop life-skills through realistic roleplay activities, such as being an Ice Cream Maker where they will learn the importance of choosing healthier snacks while appreciating how ice cream is made at the Ice Cream Factory," said Mr Leong Yue Weng, General Manager of KidZania Singapore.
KidZPop PlayFest roadshows will be held at various shopping malls across three weekends at IMM (10-11 June), Waterway Point (16-18 June) and United Square (23-25 June). Parents and children are invited to learn more about responsible snacking habits through games such as 'Calorie Tag' and 'Snacks and Ladders', and a larger-than-life representation of the Fun Food Meter, which is a snacking chart used to compare and guide popular snack choices according to portion size and calories.
In addition, a modified version of the KidZania Singapore Ice Cream Factory will be brought out of the establishment for the first time for kids to learn about the ingredients that go into the cold treat that everyone loves. There will also be stage games for kids to win limited edition merchandise, Meet & Greet opportunities with mascots, photo booths and song-and-dance segments, so there's something for everyone!
Snack Responsibly with Paddle Pop's New Twister Fruity flavour
Responsibly made for kids, Paddle Pop has also launched the new Twister Fruity flavour in Singapore. Made from a delicious twist of fruity flavours such as Lemon, Strawberry and Mango with ice cream, the new Paddle Pop Twister Fruity carries HPB's Healthier Choice Symbol and is lower in calories¹. Participants at KidZPop PlayFest will get to sample the new Paddle Pop Twister Fruity ice cream*.
*While stocks last. Only for participants of KidZPop PlayFest roadshows.
KidZPop Playfest Roadshow Schedule
Date
Time
Venue
10-11 June 2017
(Saturday to Sunday)
11am to 9.30pm
IMM Level 1 Atrium
2 Jurong East Street 21 Singapore 609601
16-18 June 2017
(Friday to Sunday)
11am to 9.30pm
Waterway Point Level 1 Village Square
83 Punggol Central Singapore 828761
23-25 June 2017
(Friday to Sunday)
11am to 9pm
United Square Shopping Mall B1 Atrium
101 Thomson Road Singapore 307591
¹ Lower in calories as compared to other products in the same category
---
Looking for June Holiday Enrichment programmes? We have shortlisted 10 June Holiday Enrichment Programmes for you.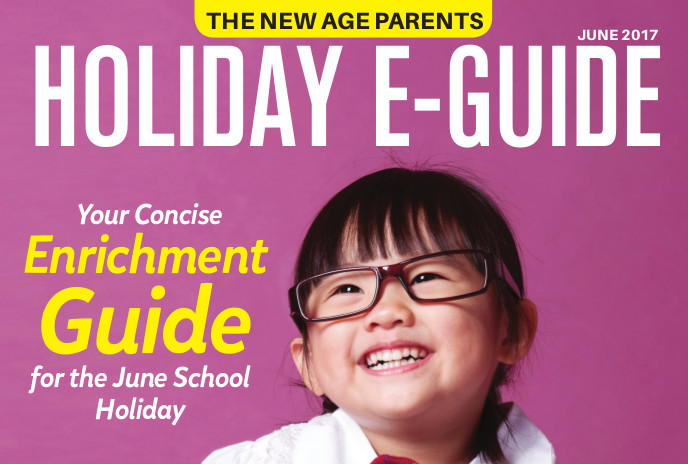 ---
Looking for things to do this coming holidays? We have compiled a list of June Holiday Events and Activities 2017 just for you. Click image for details.
For other up coming events, visit Events in Singapore.
Sharing is caring. Remember to share with your friends :)