Immerse your children in fun-filled activities this November and December Holidays! Kidz Literacy Cove has lined up a series of EXCITING holiday programmes that aim to boost the interest of children in learning English, and develop their intra- and inter-personal intelligence. Our workshops are available for children aged 3 to 12 years old! See below for details.
Limited vacancies available!
Call us now at 69661911 or 97800786
Email us at enquiries@kidzliteracycove.com
Visit us at 57A (Level 2) Serangoon Garden Way Singapore 555954
---
1) Jolly Phonics Workshop – Introducing the use of this heavily-researched method, Kidz Literacy Cove provides children with a meaningful 6-hours workshop that teaches them letter sounds with unique Jolly actions, and blending skills as a great way of speeding up reading and spelling.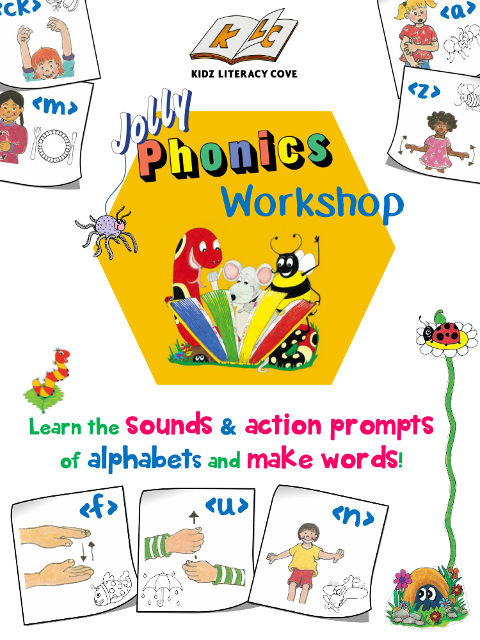 ---
2) Literacy Thru Art Workshop – A NEW and interesting workshop that promotes the learning of English grammar, writing and art techniques, Kidz Literacy Cove collaborates with Art Speaks Studio to provide children aged 3 to 6 years old the opportunity to learn language through the use of art in 3 thought-provoking themes – Messy Monster, Superhero, Secret Garden!
We are having 2 themes (SUPERHERO / Christmas Party)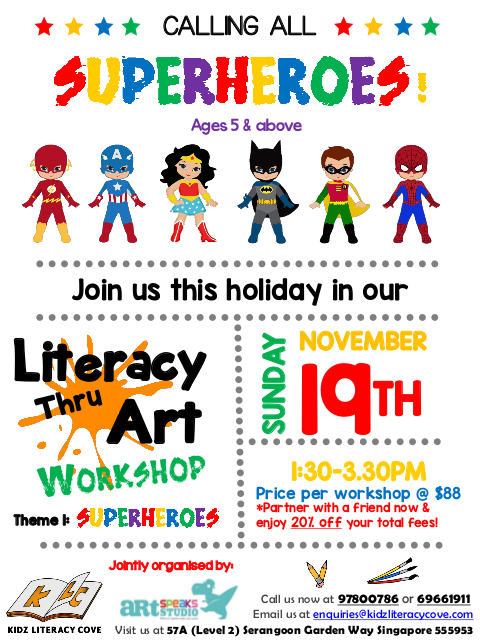 ---
3) EQ4KIDZ Workshop – If your child has these following issues: anger / jealousy / being bullied in school / low self-confidence, EQ4KIDZ workshop gives children aged 4 to 12 an opportunity to learn more about themselves, build their self-esteem and better manage their emotions.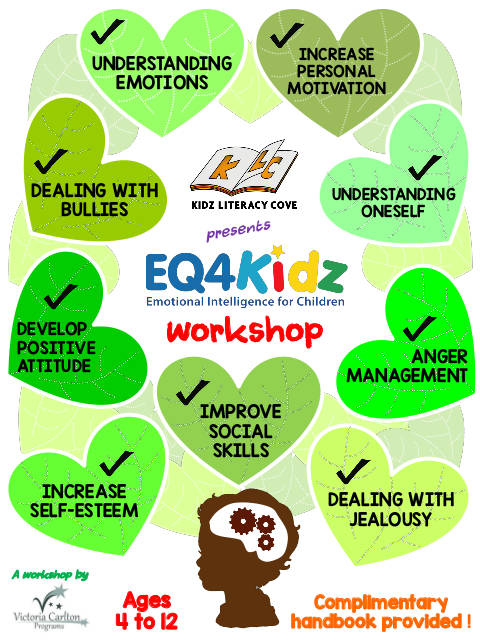 ---
4) SANTA KOALA Workshop – A READ and SING ALONG session with SANTA KOALA. Santa Claus filed his sleigh with all the presents but he fell asleep under an Aussie bush. Find out how Santa Koala came to help him with his task…
---
5) ICE CREAM Workshop – Create ice cream, add toppings and complete a meaningful writing activity that goes along with it! A very cool and special session we have this December!
---
6) 2 DAYS CAMP – 3 in 1 session, 3 schools coming together to give their best! A combination of EQ4KIDZ, learning more about themselves and dealing with anger management / ART and CRAFT activities to make Christmas ornaments / BAKING Christmas goodies.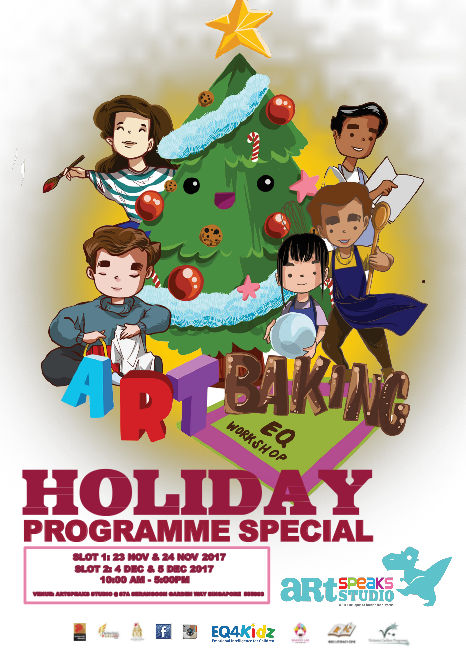 Call us now at 69661911 or 97800786
Email us at enquiries@kidzliteracycove.com
We look forward to seeing you there!