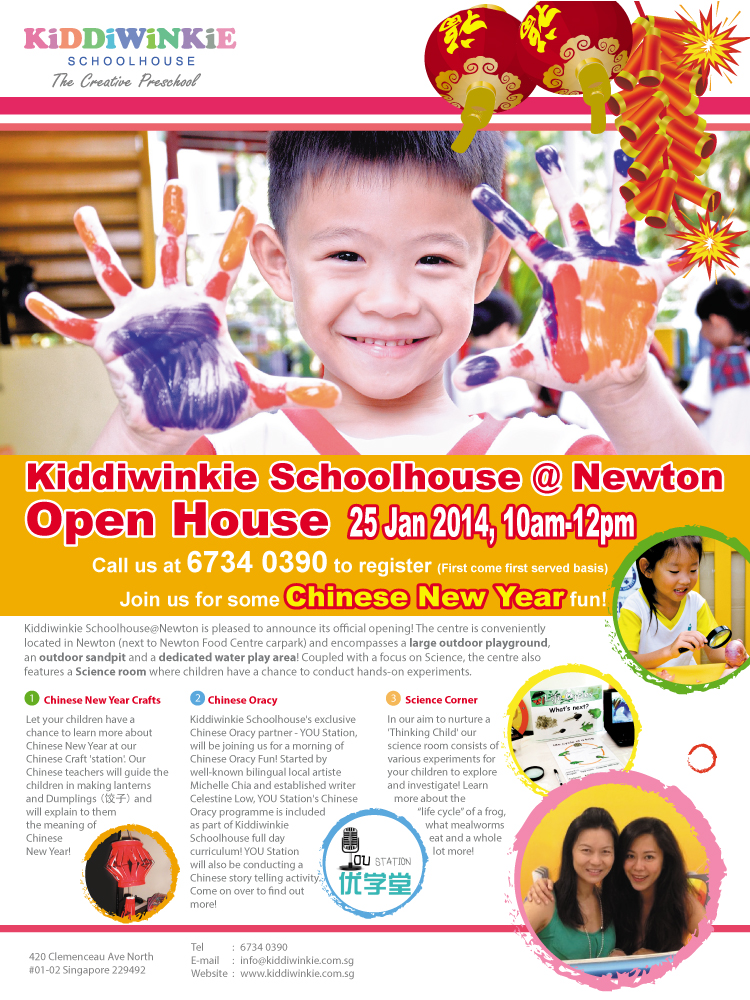 Click here for a larger view.
---
Kiddiwinkie Schoolhouse @ Newton Open House 25 Jan 2014 10am – 12pm.
Call us at 6762 8878 to register (First come first served basis). Join us for some Chinese New Year fun!
Kiddiwinkie Schoolhouse@Newton is pleased to announce its official opening. The centre is conveniently located in Newton and encompasses a large outdoor playground, an outdoor sandpit and a dedicated water play area.
Email: info@kiddiwinkie.com.sg
Website: www.kiddiwinkie.com.sg
Address: 420 Clemenceau Ave North #01-02 Singapore 229492