Confirmed PREORDER ends on 1st April or earlier once 15pcs ordered. Arrives within 2 weeks time and will be mailed out promptly upon arriving in SG.
Keep Your Toddlers Close To You With These CARTOON HARNESS & GRIPSTERZ Stay Along – Child Lease Alternative
To check out these GRIPSTERZ Stay Along – Child Leash Alternative, visit https://www.facebook.com/media/set/?set=a.241263352637354.52255.108759542554403&type=3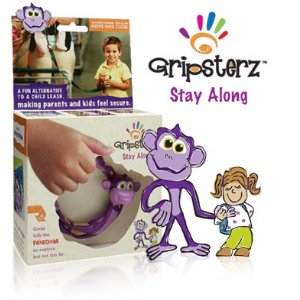 Gripsterz from ViveVita is a great new product that combines cool fun for little ones with a great function for moms and dads. Gripsterz eases the fears of being out and about with your little one. When adults and kids are out and about touring the town together, Gripsterz keeps those little wanderers close by. With their new best buddy – Grippy, kids are free to explore and enjoy their world – and their buddy always keeps them close to Mom or Dad.
Gripsterz kit includes:
one irresistible Grippy monkey ring with attaching clip, two vine straps (1 ft & 2 ft) with an attaching clip, an adult handle, a convenient storage bag and a Grippy book for kids.
The Grippy adventure book enhances the child's natural attachment tendencies to their new friend Grippy and encourages enjoyable adventure experiences.
Interchangeable pieces allow for a variety of adventure needs.
Easy to use
Can be clipped to a stroller, belt hoop, shopping cart, luggage, purse, and many other portable devices.
Great for crossing streets and parking lots, visiting museums, exploring parks, attending festivals, and traveling anywhere.
Patent Pending
Made of nontoxic materials
WARNING! Gripsterz is not a toy. Never leave child unattended. Use only with adult supervision. Never use to physically restrain child.
Gripsterz is an adorable adventurous monkey attached to a ring that is swinging from a vine strap. The monkey is irresistible to grip and the vine is conveniently attached to a parent in many different ways. Kids will reflexively keep their monkey friend gripped tightly in hand, while parents are free to walk or stop as they desire.
WHAT WE SAY: We love this alternative to harness, as it's much better for toddlers 3-6years old! (they will likely reject the idea of u strapping a harness bag on their back!) Other than allowing older toddlers their much needed independence, you are also setting the boundaries for them as to how far can they wander off away from you.
The best thing: It also comes with an interchangeable strap to attach to your toddler's wrist in case they do not comply with your instructions of holding onto the monkey!
Children Harness~ $18.90 ea! FREE NORMAL MAIL FOR FB FANS!
To check out these Cartoon Harness, visit http://www.facebook.com/media/set/?set=a.239278152835874.51706.108759542554403&type=1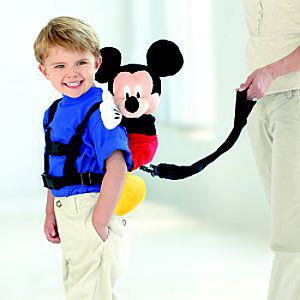 Any parent who complains about using a child leash has never lost a little one in a crowd. As close as you try to watch them, they are incredibly fast when they want to be. It only takes a few seconds for them to disappear, anything that helps to keep them safe is a good thing.
They're for toddlers that don't have the knowledge or experience to understand that they need to stay close. There are kids lost at playgrounds with multiple sets of parents watching them. All it takes is a second for everyone to be distracted for them to wander off. strangers/pedophiles/kidnappers are faster and smarter than children.
If you have ever "lost" your child for a split second, you will know the fear.
Just like my Joeben 16mths old, he's super fast. Take today for example, i was in a store with my elder son of 4 years old and Joeben of 16mths. It's a weekday afternoon and not much people was in the store. My friend with her daughter of 4 years old were also with us. All i did was take my eyes off Joeben for a split second to say "no" to Reuben(he wanted to buy more toys!) and zzzooooommm!!!~ Joeben was gone!
My friend was facing Joeben the whole time, and he just ran off in a spilt second! He ran to the front of the shop, and luckily instead of running out, he make a u-turn and hide behind the racks, giggling there. To him, it's just an innocent game and he likes to see me all flustered and upset, and no matter how i educate or punish him he doesn't gets it as he's practically still a baby.
Everytime it happens, i get so mad at myself for not keeping an closer eye on him, but accidents happens! But just imagine if he got kidnapped, ran off onto the main road or drop down the escalator. I shudder to think of it. And so, I am going to get the mickey harness for Joeben too!
Oh, and please all parents, there's news of kidnapping cases of children happening in Singapore, it's pretty real all right, so harness or no harness, keep your little ones close by you!
Read the links here: http://www.straitstimes.com/BreakingNews/Singapore/Story/STIStory_780104.html
http://www.facebook.com/photo.php?fbid=328446087212502&set=a.100468400010273.255.100448243345622&type=1&theater